Meet Wulan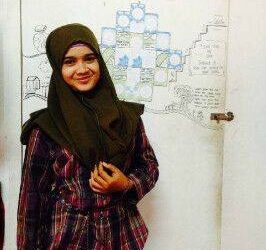 Wulan is the youngest children of two. Suwito, Wulan's father is a farmer and her mother, Markotik is a housewife. Wulan was born and grew up in Banyuwangi, East Java. She studied at SMAN Darussholah, Banyuwangi, Java, and after graduated, she continue her university study in Bali, at Politeknik Negri Bali.
She studied Business Management, but unfortunately, in the end of 2nd semester, she could not continue her study because her father got into accident. The accident was really bad, her father's backbone was broken so her father could not went to work. That condition made Wulan had to left her studies, because at the same time, her family needs to support her brother who's also in university. She thought about her mother's struggle, had to pay for both of their school, which is very expensive. Wulan herself, need 3 million rupiah per semester.
After she quit, Wulan went back to Banyuwangi, and got married a few months later. But, it did not go well, she divorced with her husband. Seven days after Wulan gave birth to her son, her husband left her. From that moment, Wulan decided to live alone with her son, Ahmad Zulfikar Saputra. She wants to raise her son without asking any help from another people, especially from her husband and his family. She started to work as a chili farmer with a salary of Rp60.000 per day. Wulan parent helped her taking care of Zulfi, her son, who's one year old at that time.
After 6 months of working as a chili farmer, her cousin, Rini told her about Bali WISE program. She thought this is the chance for her to be better. But, to join Bali WISE, Wulan need to do the most heart breaking decision she have ever made, which is to separate with her son. Thinking about her son's future, she decided to join Bali WISE. On her way to Bali, Wulan cried a lot because she missed her little baby boy.
When she arrived at Bali WISE, the application day already closed. She had to wait for the next intake application, which means she could join Bali WISE 3 months later. While waiting for her application, she worked with her family, taking care of their small shop, Warung D'Suka at Taman Pancing. She got paid Rp800.000 per month. She felt thankful because she could buy milk and clothes for her son with that her own hard work.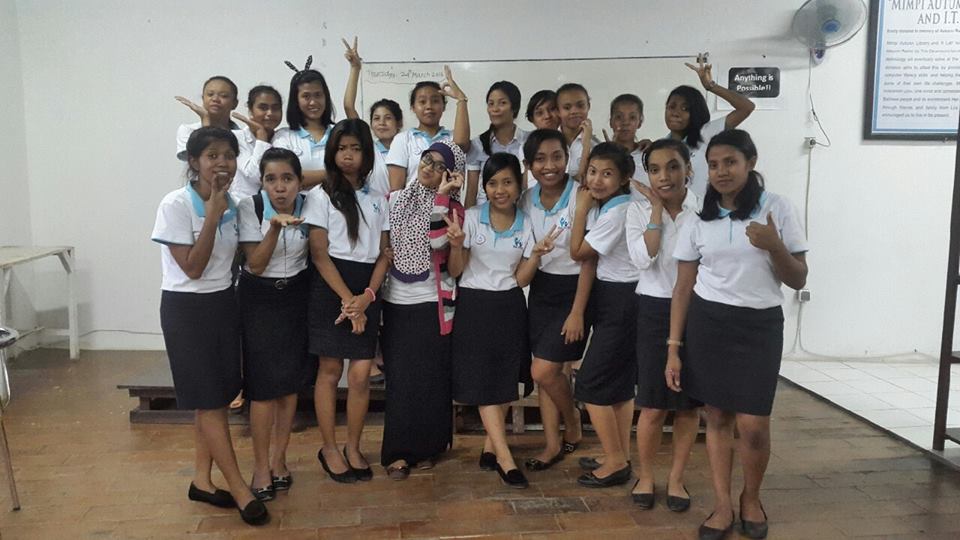 In January 2016, Wulan joined Bali WISE as intake 27. She quickly felt that being a Bali WISE students, is the right decision. In Bali WISE, Wulan is the most diligent and hardworking student, she always came early. After 3 months of basic skills training, Wulan got training placement at The Bale as Administrator. The training session also went smoothly.
After Six months of skills education in Bali WISE, Wulan finally graduated in July 2016. She went home to visit her parents, and of course her son. She spent 1 month at home, while still applying jobs to hotels and restaurants in Bali. She was accepted to work at a restaurant in Bali as a waitress. At the same time, Bali WISE needs dormitory supervisor. She considered, and chosen to work at Bali WISE. Two weeks as, a dormitory supervisor, Bali WISE management gave her the opportunity to worked as accounting staff. She totally had no clue about accounting, but she was brave enough to take this opportunity as a way for her to achieve a better future for her son. In August 8, 2016, Wulan officially employed as accounting. The first challenged Wulan had to face is to learn about accounting from the very bottom. She took accounting course at Bisma Informatika at Renon for 2 and half months. Every morning, Wulan drove to Denpasar to study and drove back to the office to work until 5.30PM.
"Wulan changes a lot. Before Bali WISE, she couldn't control her emotion. She always yelled.", her parents said, "But now, she is calm. She always brings something for her son. Sometimes, she gave us present.", Suwito proudly said.
Now Wulan can support her family's, especially her son, because she wants her son get the best education, she also wants her son to grow up really well. "This is the reason I am working really hard." Said Wulan.