Hi Peeps! Last Tuesday, our Intake 35 had their English Night Class teach by Mr. Mike. Their subject of the day is comparison, comparatives and superlatives (Not Superman!). After a few explanation of the subjects, they need made a sentence and present it one by one. As usual, Mr. Mike also corrected some or their pronunciation while they read the conversation in their workbook. Mr. Mike told us that their English is getting better each week, such a good news!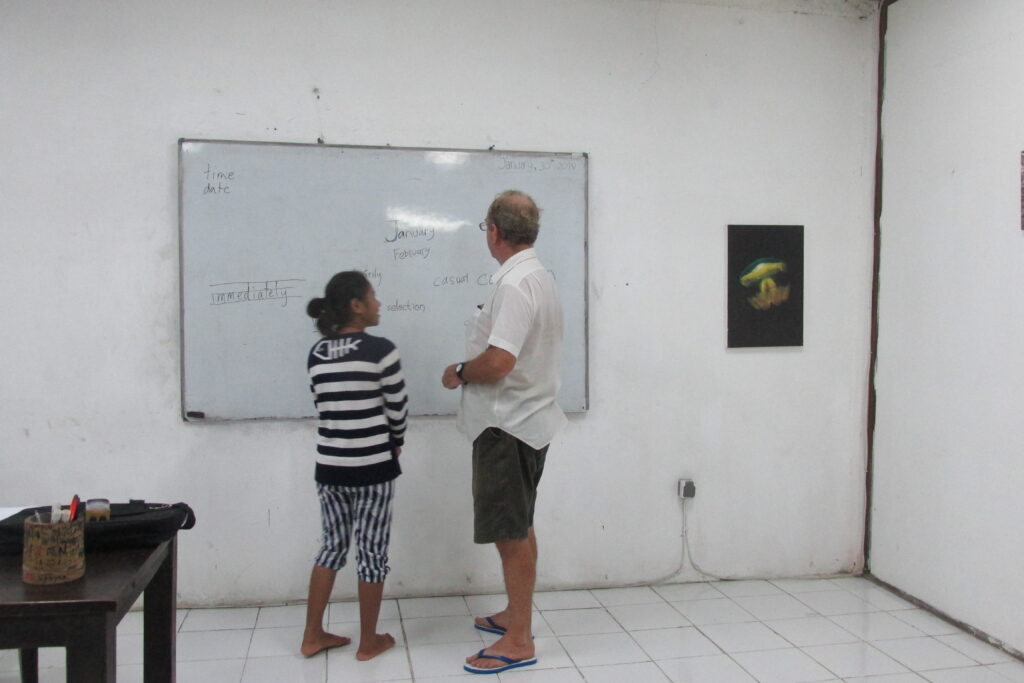 Next subject is giving and receiving compliments, compliments is a very good way to respect and support others. By learning this subject, our students know that it's always good to see the positive side of each character.
Next and a very important subject is Women's right in the work place. Mr. Mike remind our students that if they work hard, always busy and do a good job, they can expect to get a progressing salary and no sexual harassment. Sexual harassment has become a huge issue in the world right now. Kate Walton from Jakarta, conduct an experiment where she walks from her house to a mall for 35 minutes and has received at least 13 sexual harassment. With Bali WISE programs, we teach our students the importance of Women's Right and to fight for it.