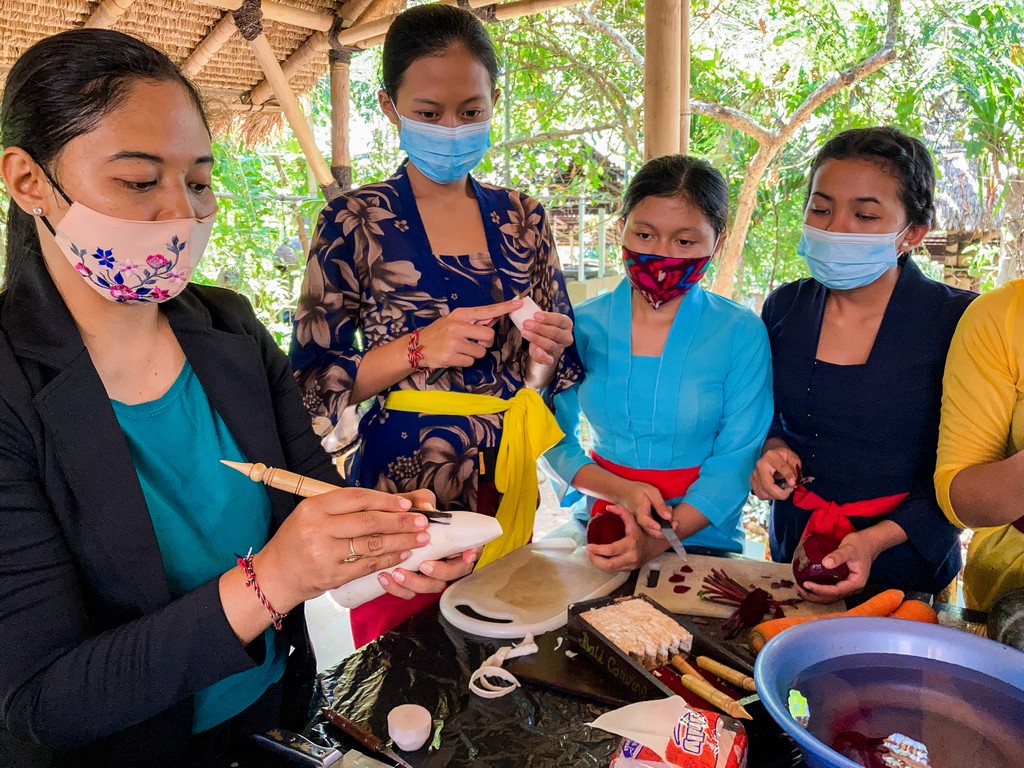 The Hospitality and Life Skills students had a three-hour session on the art of carving fruit at the ZeroWaste Center earlier this May.
Fruit Carving in Hospitality Industry
The art of fruit carving is originally Thai art, and gradually became part of food presentation in the hospitality industry worldwide. The aesthetic visual of food presentation helps to elevate the food beauty and the quality of the food served on the table. The fruit carving skill is especially required in some hospitality industries such as hotels, caterers, and cruise liners.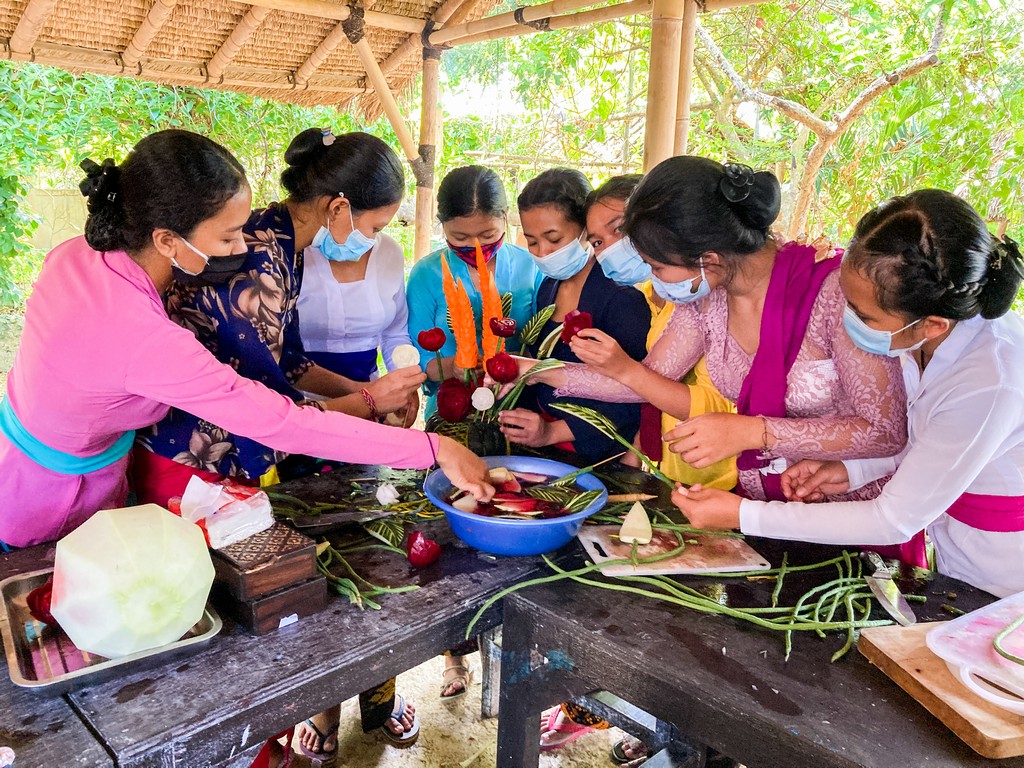 Fruit Carving Session at The ZeroWaste Center
The fruit carving session was held on Thursday, 6 May 2021, at the ZeroWaste Center. The students enjoyed the session for three hours, learning the basic techniques of fruit carving using beetroots, carrots, watermelons, turnips, and pumpkins. At the end of the session, the students successfully carved the fruit into beautiful and artsy shapes, with the Bali WISE carved as the final touch.