The Bali WISE Program Empowers Young Women
Bali WISE offers Hospitality & Life Skills Training to break the poverty cycle by preparing young Indonesian women for a better future. Each student is sponsored by individuals and companies like you. During their 6-month training, they stay at the Bali WISE Campus in Nusa Dua, Bali. The students come from all over Indonesia.

"Work hard and never give up. Stay positive in every situation!"
Novita (18 years old) comes from Jumenang, Karangasem in Bali. She has this shy personality, but she is motivated in pursuing her dreams.
Family Background
Novita is the seventh of eight children; four of them are married, and the others are still in school. Her father is a construction worker and also a farmer with an unsteady income, which barely covers the daily needs for their big family. Novita often helped her father out with collecting grass for their cattle after school.
Novita's Success
During the Bali WISE training, Novita demonstrated a great increase in self-confidence. She was a fast learner and a hard worker.
Novita completed her training in Cuca Restaurant at the Food & Beverages Service department, and was offered a job in the restaurant already in the first month of her 3-month training period.
She now has a quality job with fair wages and is able to provide in her family's financial needs.
What We Offer Our Students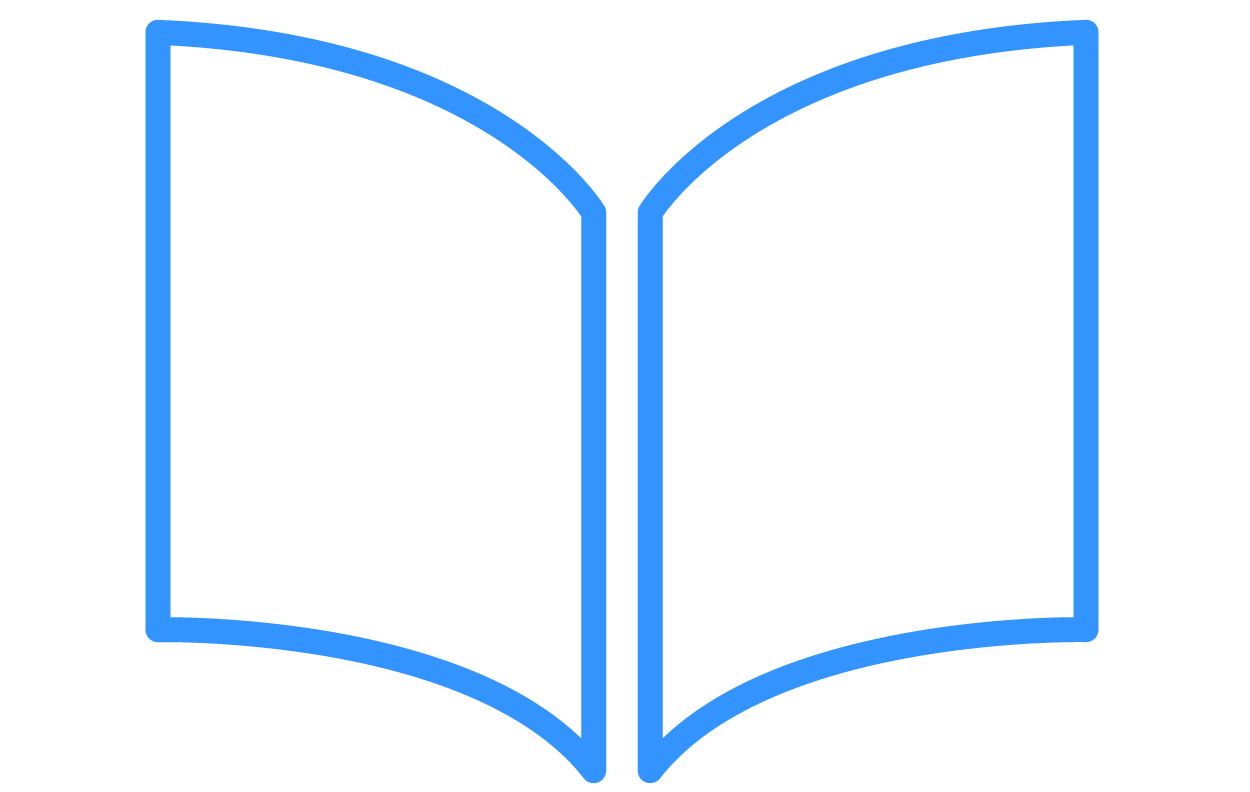 Hospitality Education
Industry essentials, health and safety, job preparedness.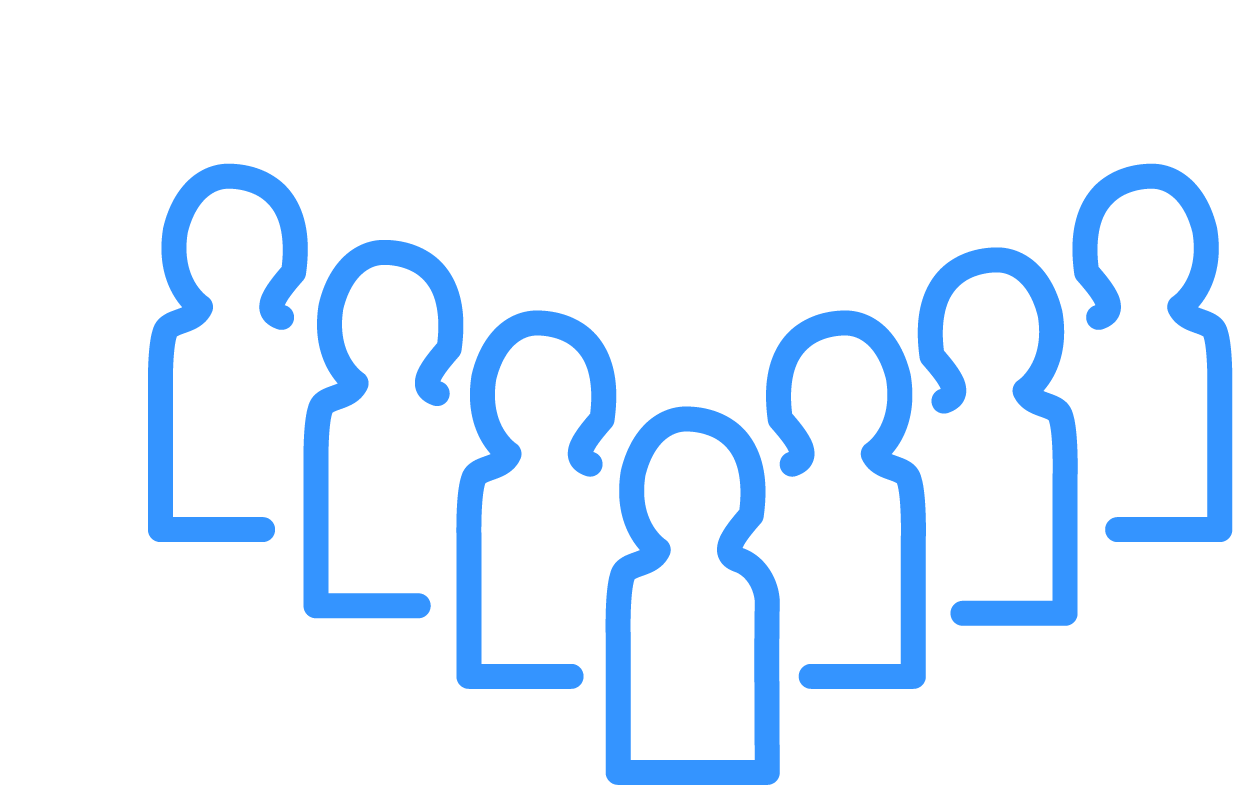 Life Skills
Family planning and sexual health, personal finance management, confidence development, environmental awareness.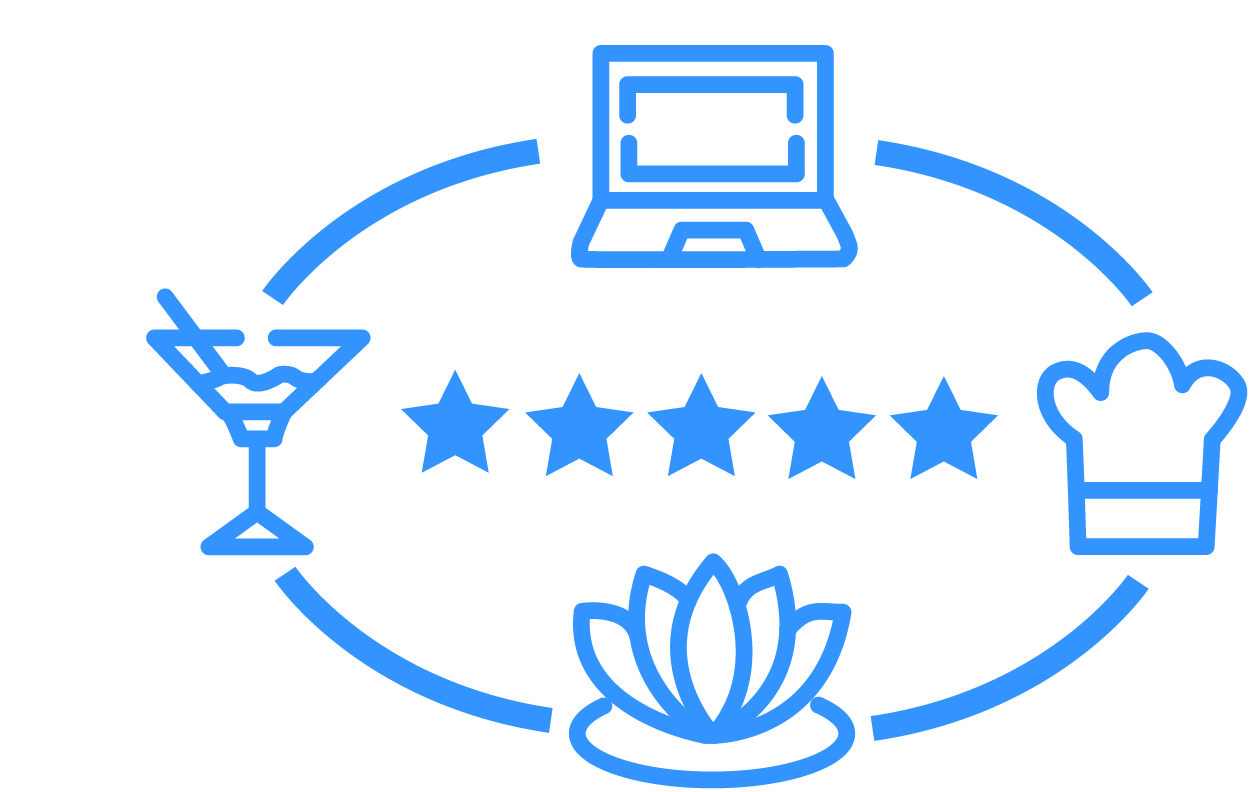 On-Job Training
Our education partners include 5-star resorts and hotels, spa academies, and tours and travel agencies.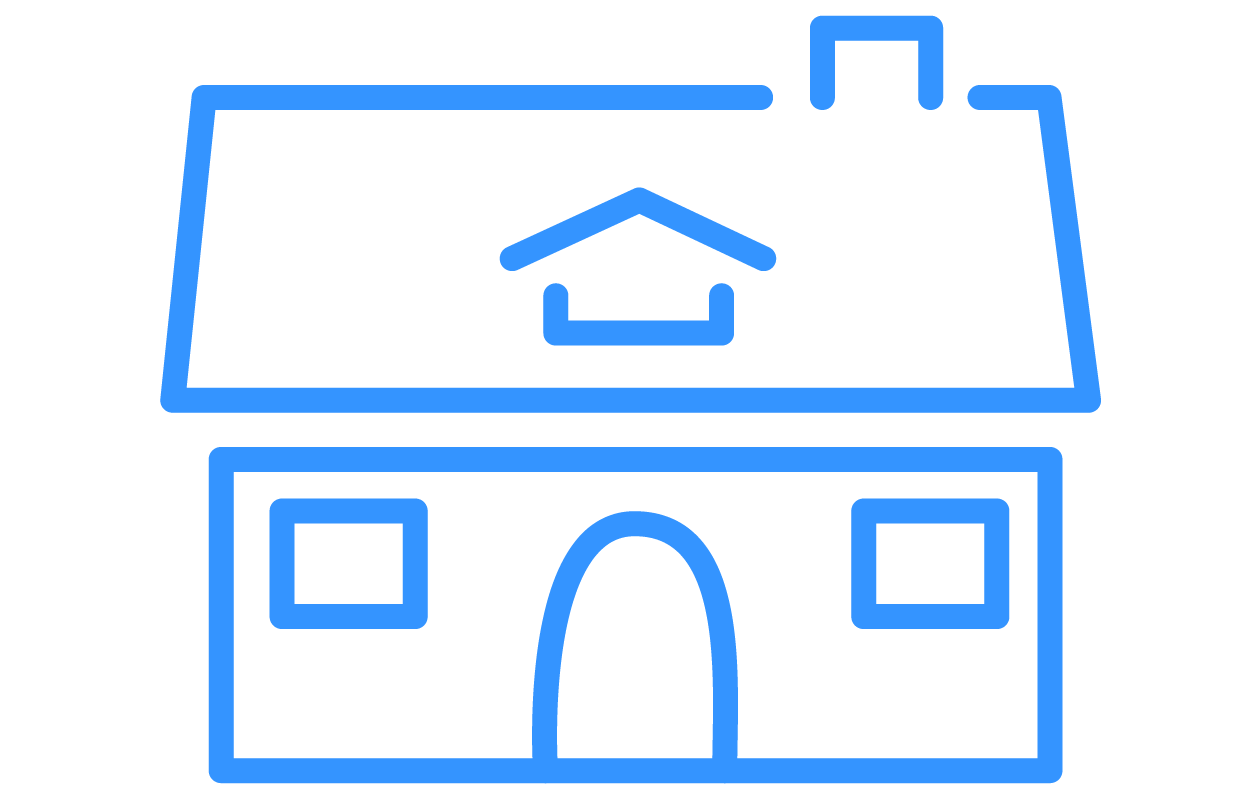 Campus and Housing
Free accommodation, 3 meals per day, 24/7 guidance and support, two classrooms IT library, yoga area, and more.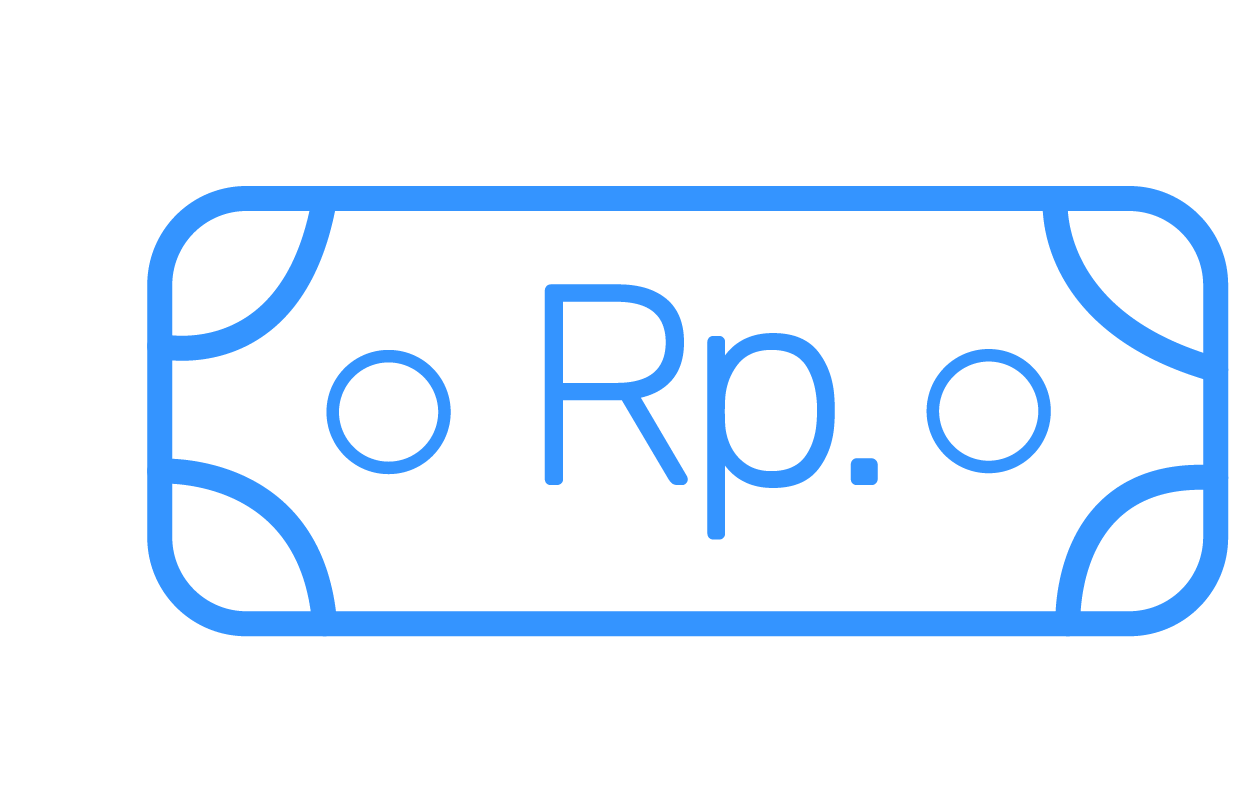 Monthly Allowance
300k-600k per month, which is often sent home to support their families.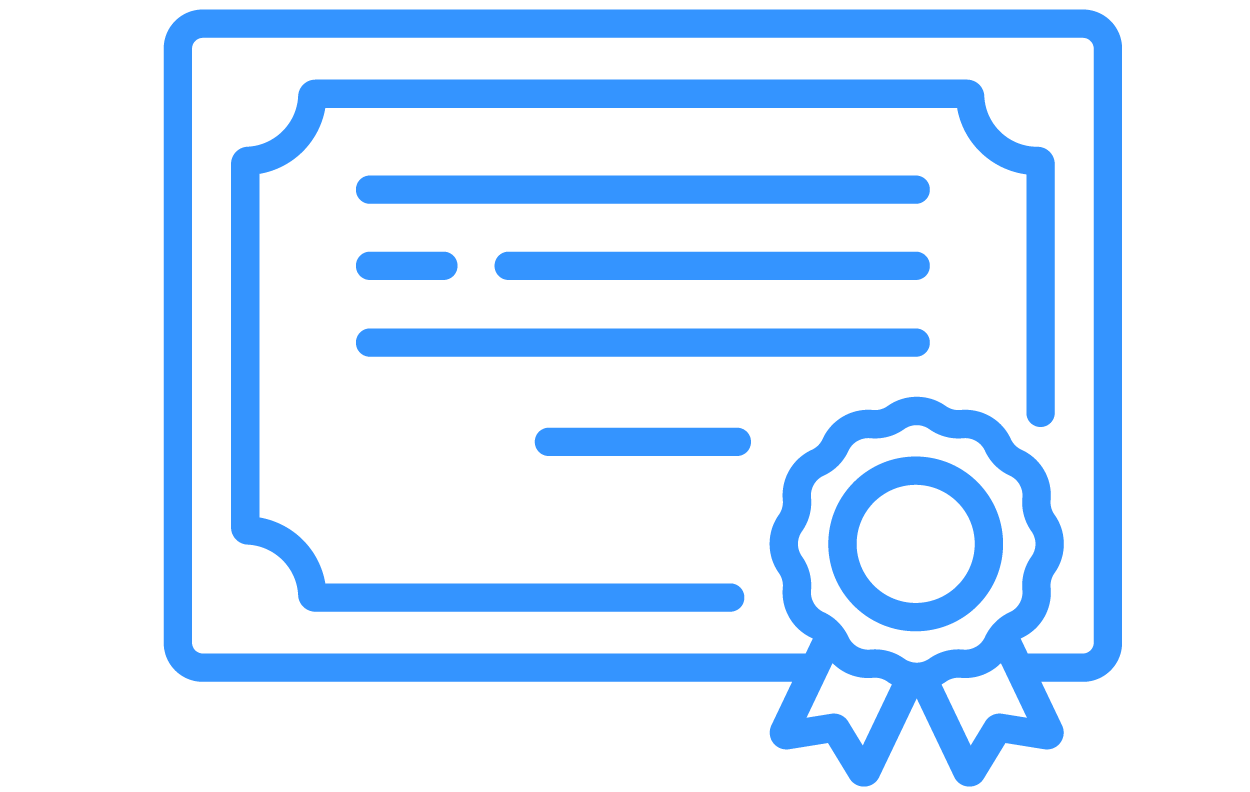 Certification
Recognised by the hospitality industry in Bali.
The 1st Three Months: Hospitality and Life Skills
The 1st three months of the Bali WISE Program is focused on basic hospitality & life skills. The students learn English, essentials about the tourism and hospitality industry, hospitality skills like Food & Beverage Service, Health & Exercise (Yoga), Culinary, and an Introduction to Bar, Room Division, and Spa.
They also receive environmental training, health & safety, sexual reproductive health and family planning, personal finance management, and confidence building. After completion, students receive a Graduation Certificate.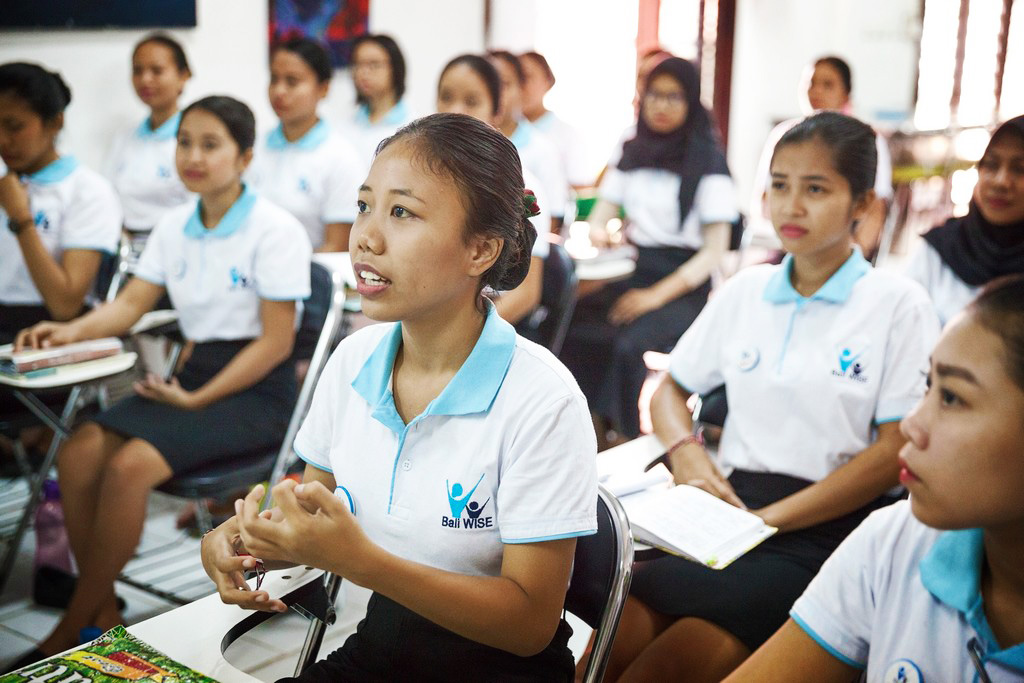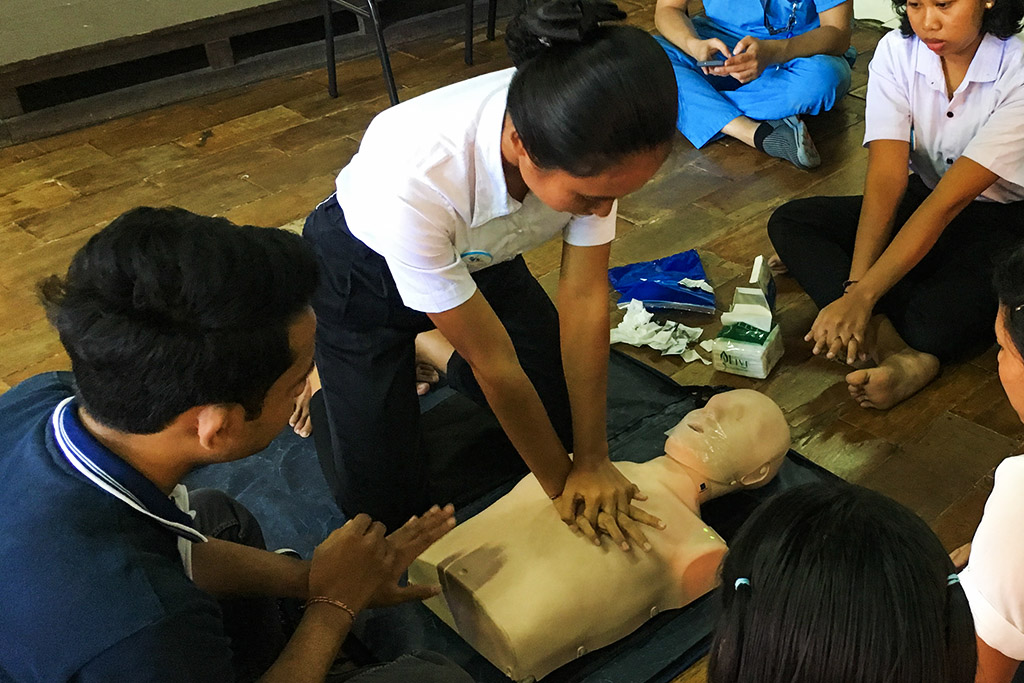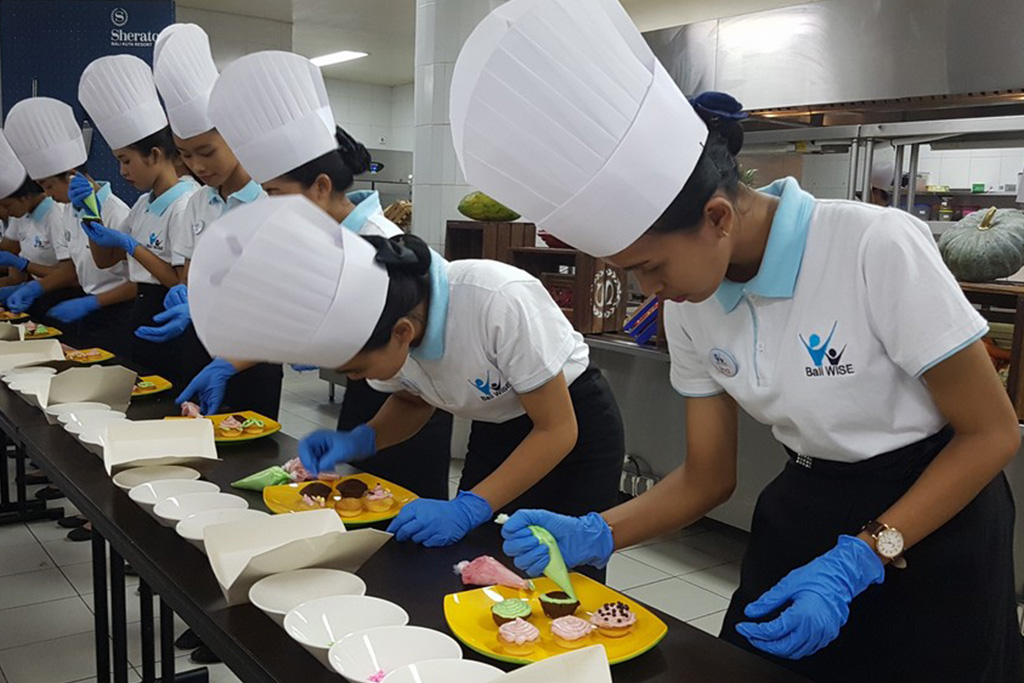 The 2nd Three Months: On-The-Job Training
The 2nd half of the Bali WISE Program consists of three months of practical on-the-job training at one of our Education Partners: 5-star resorts and hotels, spa academies, and tour and travel agencies. After completion, students will receive a Vocational Training Certificate, which is recognized by the Bali hospitality industry.
Students can be trained in the following areas: Hotel Front Office, Spa, Chef's Assistant, Waitress, Housekeeping, Admin Tour and Travel.
During these three months, the students come to Bali WISE one day a week to learn how to prepare a CV, how to apply for a job through email, and they practice job interviews through role-playing. And most of the students already found a full time job before graduation.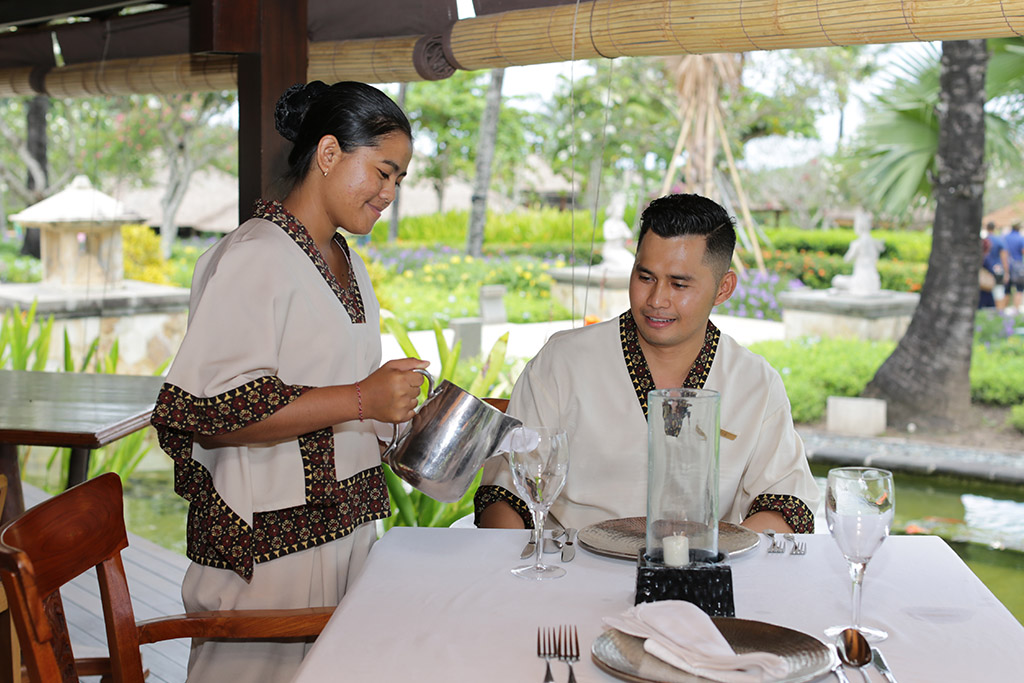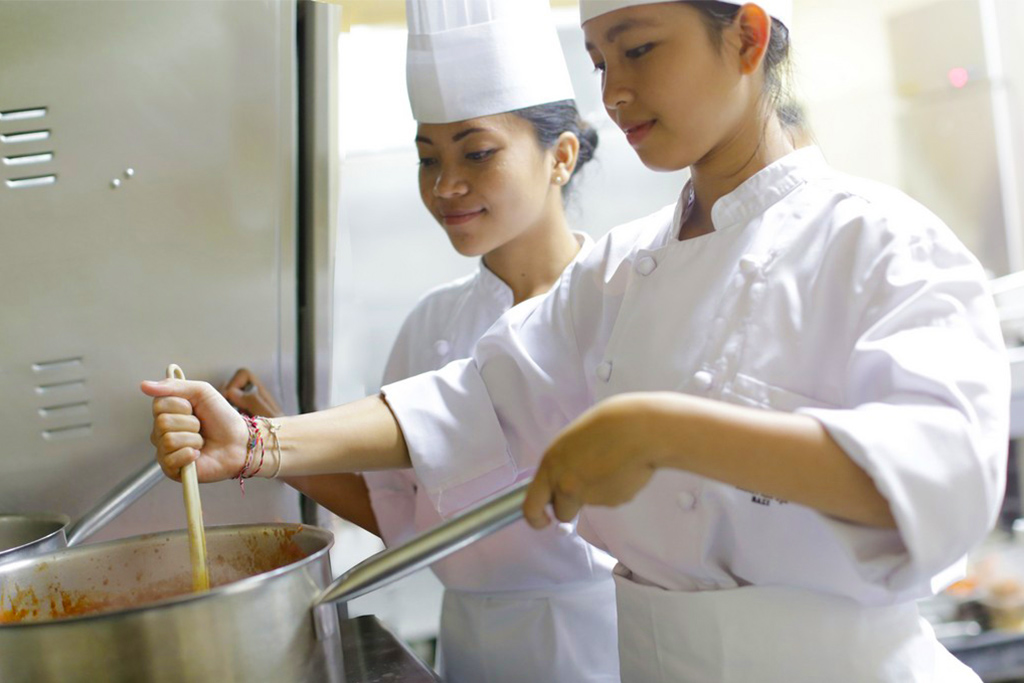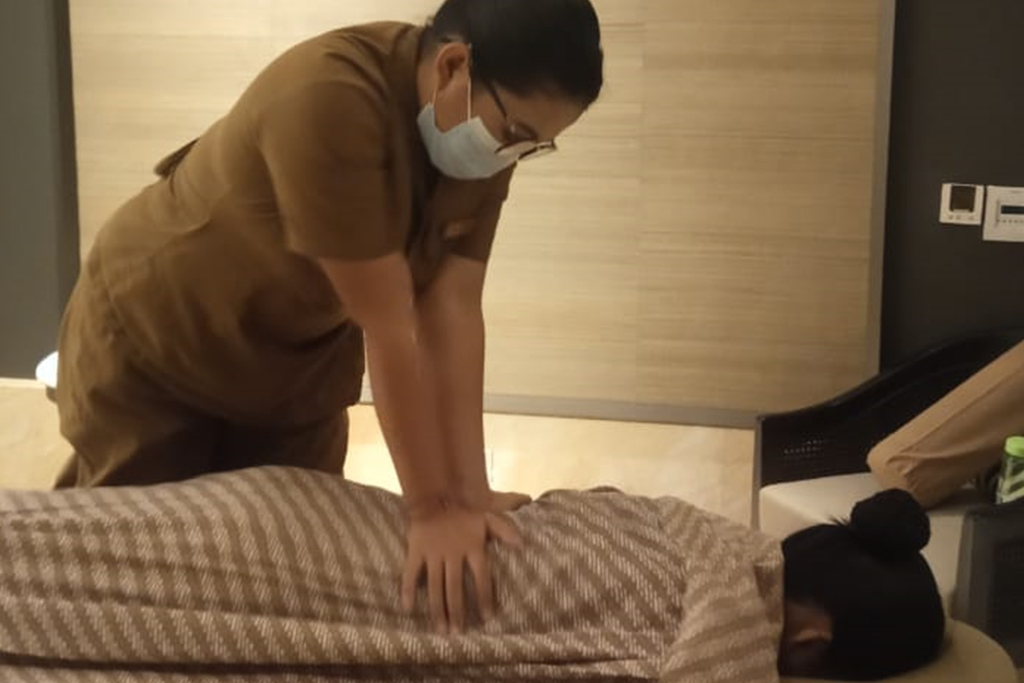 Employment after graduation
"Do your best, because in the end, you will get what you work for."
"Your biggest dream is your biggest motivation to succeed."
"Chase your dream and face the challenges."
How the students find Bali WISE
Referrals from past and present Bali WISE Students
Regional Education Departments (registered poor families)
Orphanages
Children's and other foundations (Bali Children Foundation, East Bali Poverty Project)
Church groups (Bali WISE is not a religious foundation or affiliate, and teaches no doctrine)
Marginalized women are welcomed to apply from all parts of Indonesia and all religions
All student's families are registered with the Indonesian Social Department and have an official certificate
The Bali WISE recruitment officer visits schools, village leaders, and orphanages in Bali, Lombok, Flores and East Java
All students must pass an entrance exam, requirement: limited knowledge of English