"Tell me and I forget, teach me and I may remember, involve me and I learn". This quote by Benjamin Franklin shows us the connection between doing and learning.
Giving Back to the Communities
Bali WISE is an organization empowering young, underprivileged women to help them step out of the poverty cycle through education and creating opportunities of employment. Once our students become alumni, we remain in touch with them to research their further development and careers. An increasing number of girls who formerly studied at Bali WISE come back to us with the question how they can contribute and give the acquired knowledge back to their communities. The feedback we receive from our alumni and their employers convinced us to help provide the continuous line of support for girls who underwent our Program.
Bali WISE Graduates as Groundbreaking Role Models
Particularly in a village context, girls have low aspirations and hopes for their future. Showing that they can live their lives differently and are able to stand for themselves, gain independence, build self-value and self-confidence whilst supporting their families, brings a break out from the traditional women role in society. Coming back to their villages, our former students become groundbreaking role models, proving that women can mean much more bringing in a true value beyond social and household expectancy, contributing to their communities.
Pelita as a Social Service Organization
Inspired by various organizations supporting noble social initiatives, with Rotaract among them, Bali WISE established a pilot activity group, Pelita. Initiated and founded by Bali WISE, this social service organization is meant to connect Bali WISE alumnae in further activities, initiatives, mutual empowerment. Under Bali WISE's guidance, Pelita will be concerned with development of organizational and leadership skills through knowledge exchange, mutual inspiration and other forms of support to help its members in teaming up, building network across the country, support each other internally and cooperate with other social groups and organizations.
Pelita's Organizational Structure and her Projects
The Board of Pelita has been appointed in February 2021 and consists of a Chairperson, Secretary, Treasurer, Media Team, and a Project Assistant. In first two quarters of the ongoing year Pelita has been carrying out three projects: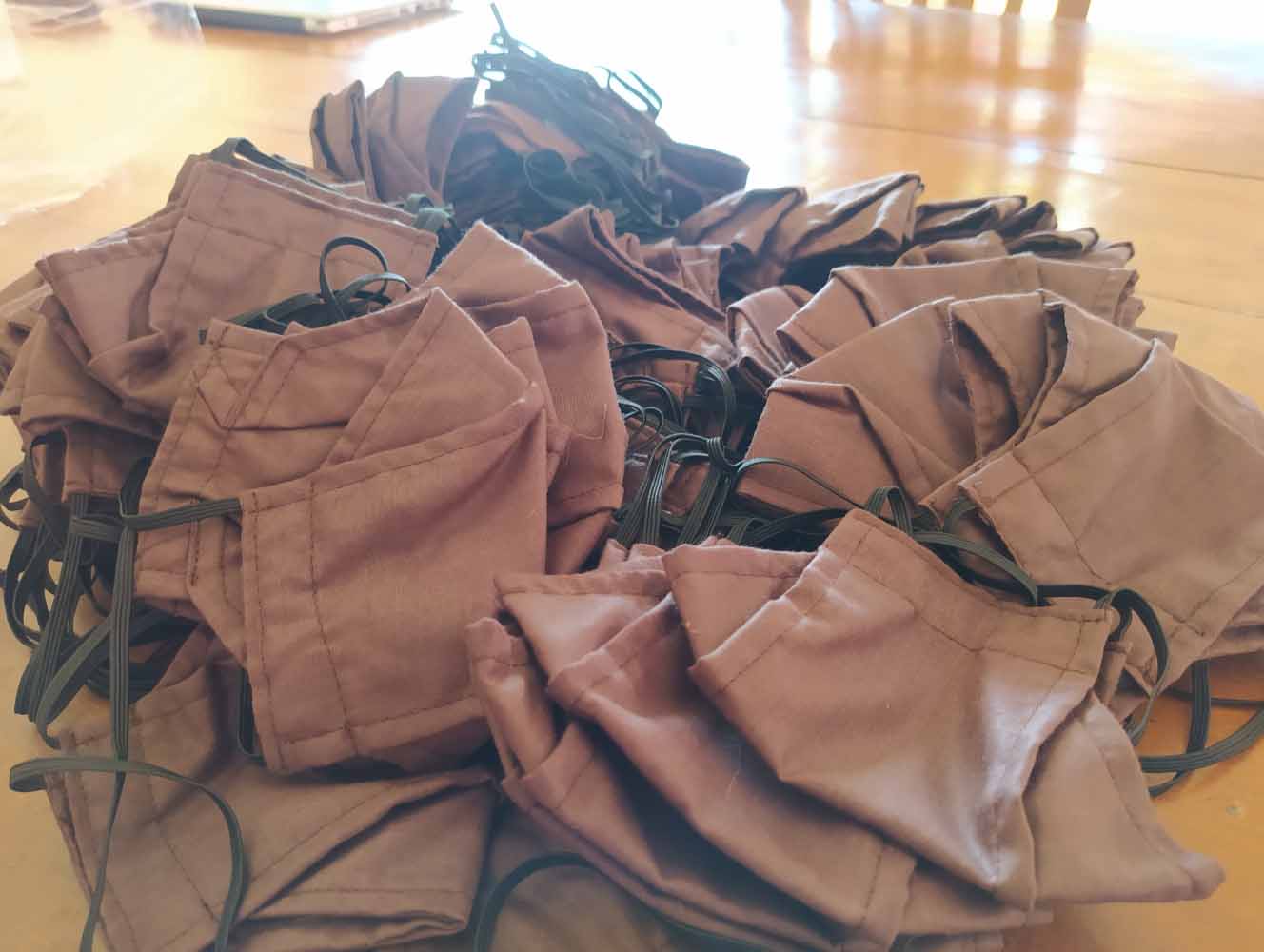 Project 3 : Bali WISE Program Presentation, and Food & Health Mask Distribution – on hold
Many Bali WISE alumnae keep sharing with us how our program helps them in career and life. Once they stand on their own feet, they notice many other young women that need help in rural areas.
Pelita Team is reaching out to local youth's parents and to the head of the village in Karangasem to conduct a presentation, spread the message about BaliWISE and encourage young women to apply for our program. In addition, they will distribute food and free face masks to poor areas of Karangasaem.
During Covid pandemic, numerous people living in poor areas wash and reuse disposable masks for months. This leads to side effects and health issues. Wishing to move this project forward, hoping for positive developments in August, we are forced to postpone our actions due to current lockdown.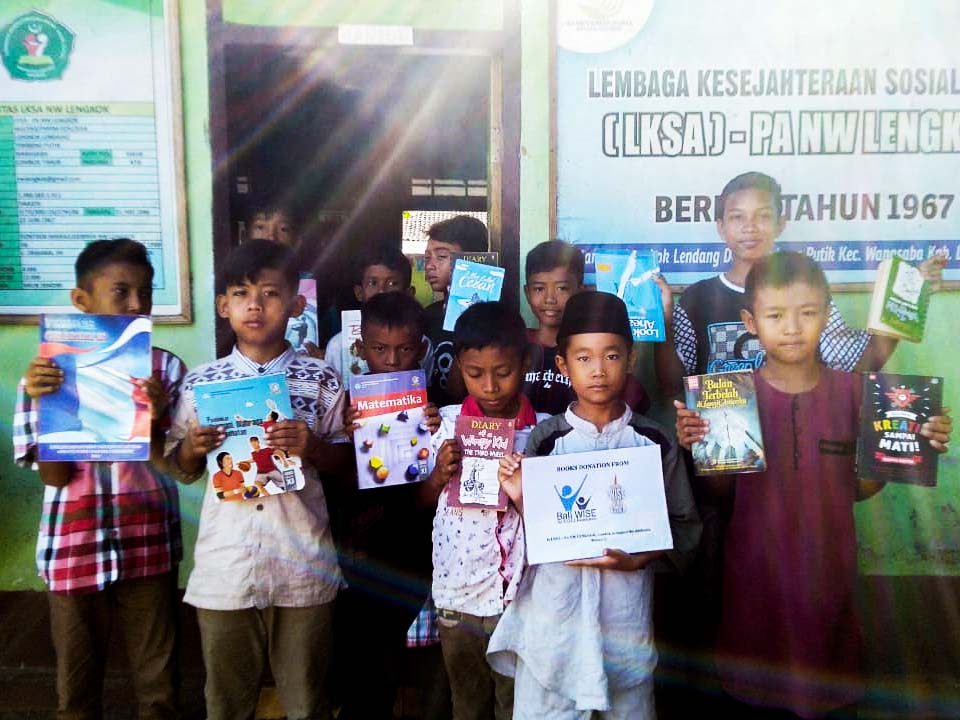 Project 2 : Books for Children Home – May 2021
The call for book donation has started in April 2021. After collection and thorough selection, the books were gathered in two large boxes and sent to a children home in East Lombok. The collection consisted of secondary school handbooks, novels, encyclopedias and several other informative books.
Having followed up with the children home  management, Pelita Team learned that the children read books in their free time, and would be thrilled to have an access to a larger book collection in their library.
Project 1 : Training on Hydroponic System – March 2021
Situated on the western part of Flores Island, East Nusa Tenggara, Komodo island is a hilly, dry land where growing vegetables has become a challenge. Therefore, vegetables are pricey and many people cannot afford them.
Pelita collaborated with the Journal of Komodo-Java Island (JOVI) to address this issue. The collaboration resulted in training on hydroponic system in vegetable growth of twelve members of the Family Hope Program (PKK) and 10 youth from local village organizations. In two days of a practical training participants were introduced to utilizing of hydroponic equipment, using pipes as the main material, as well as learning about selection, sowing and growing seeds.
At the end of the training Pelita donated a set of equipment for growing vegetables in the local community garden. According to the recent update, 10 out of 12 members of PKK are actively involved in taking turns in their garden maintenance. The mainly grown vegetable is spinach which requires only three weeks from sowing till harvest.