Sponsor a Student, Empower a Young Woman, Benefit a Community
Break the poverty cycle for young Indonesian women and their communities in need by sponsoring a Bali WISE student through the Bali WISE Program for Hospitality and Life Skills Training.
The Bali WISE Program enables female students to gain quality employment with a fair salary to support themselves and their families.
Help us to provide a sustainable future for young Indonesian women and have their communities benfit from it!
Your sponsorship of $660 USD (Rp. 9,6mill) will cover the direct cost for a 6-month training of one student.
Your sponsorship for one student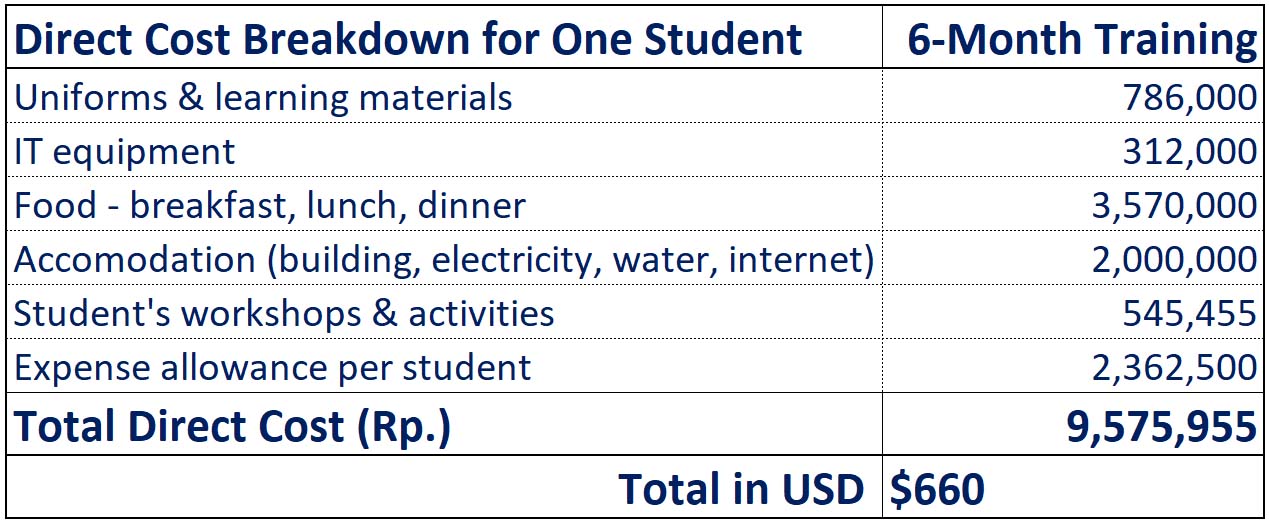 As a sponsor you will receive:
The student's photo and profile, her start and completion dates, information about her progress, updates on her employment (after graduation).
A Meet & Greet and photo shoot.
Your business logo visible on our website, social media, and newsletters.
Sponsor a Student Inquiry
Please leave contact info below and we will contact you with additional information about sponsoring a student.
Other Ways You Can Play a ROLE