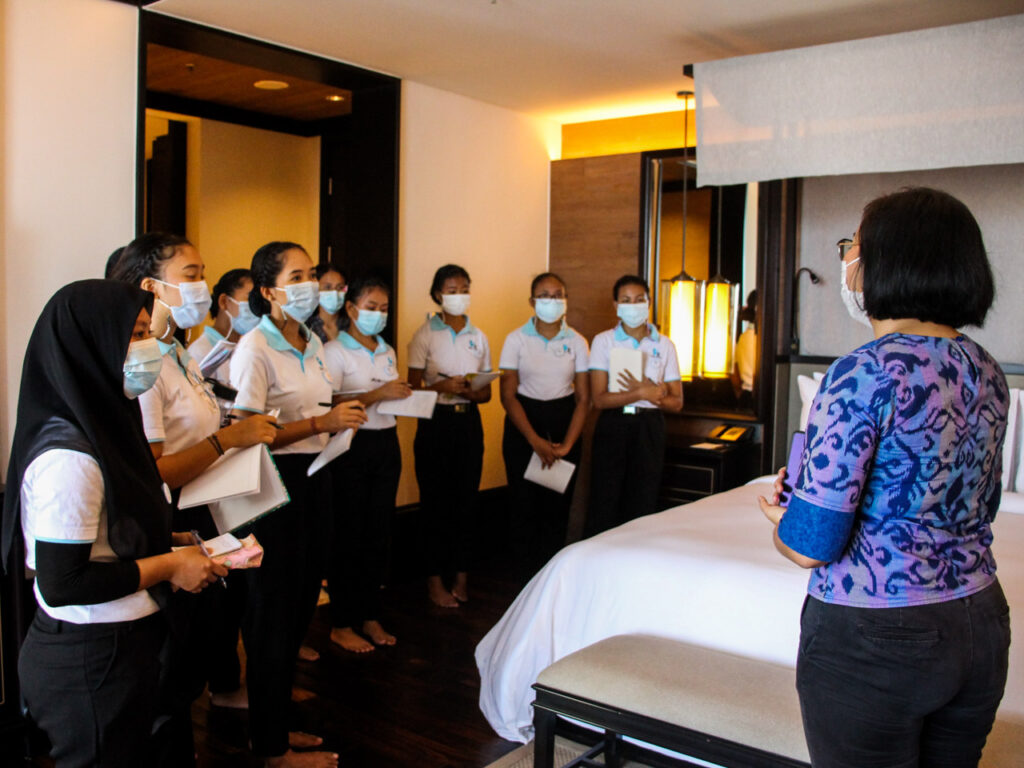 One of the ways to improve the students' knowledge about the hospitality industry is by visiting a five-star hotel or restaurant, and this student intake had the opportunity to visit The Apurva Kempinski Bali, a renowned five-star hotel in Nusa Dua.
Hotel and Restaurant Visit
In their first three months, Bali WISE students learn about basic hospitality and life skills to prepare them for their internship at one of the Bali WISE education partners' businesses. The students also visit a five-star hotel or a restaurant in the Badung area to observe and get the feel of how a professional hospitality business works.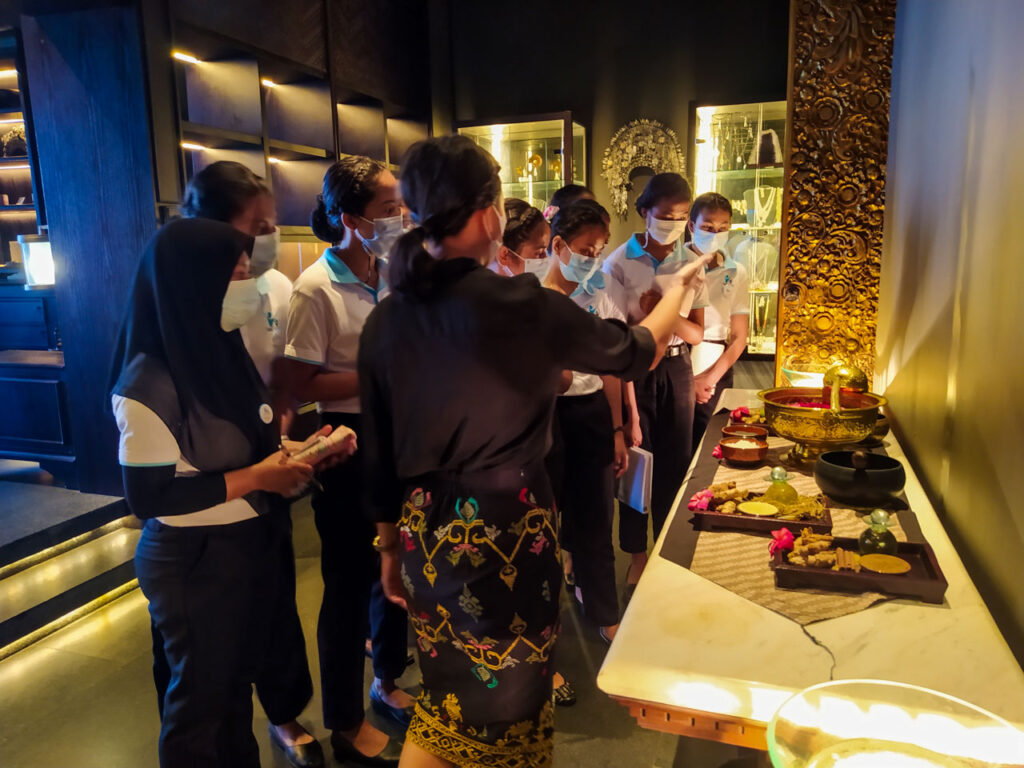 Bali WISE Education Partner: The Apurva Kempinski Bali
The Apurva Kempinski Bali is one of the luxurious hotels in the Nusa Dua area that is still operational, despite the difficult situation. Earlier this year, The Apurva Kempinski Bali signed a MoU with Bali WISE and became a Bali WISE education partner. To date, nine of our students have had their Vocational Training in The Apurva Kempinski, and two of them were recruited as daily workers once they finished their training.
A Five-Star Hotel Experience at The Apurva Kempinski Bali
The Bali WISE students visited The Apurva Kempinski Bali on October 12, and were welcomed by the training manager. The students were introduced to the several hotel areas such as the lobby, the guest rooms, the restaurants, the spa, the chapel, the kids club, the swimming pools, and the beachfront area.
By the end of the visit, the students had learned about the facilities provided by a five-star hotel, the students' training situations. and how they operate during the pandemic.