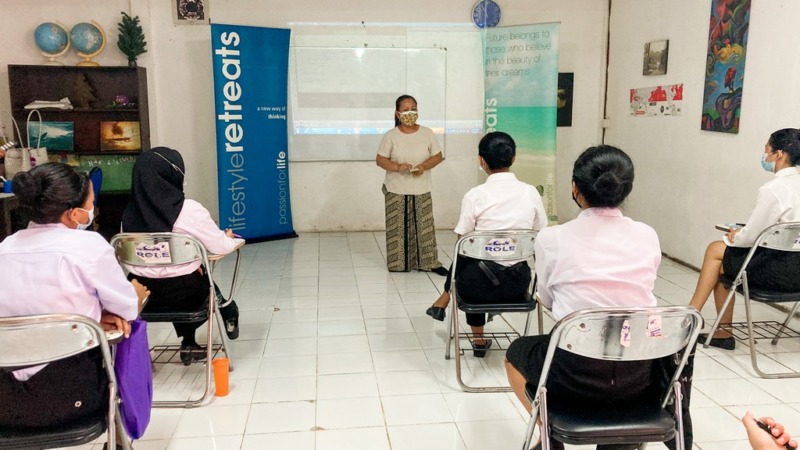 On the 8th of March 2021, Bali WISE organized a speaker's session with some inspirational female figures and involving the students to celebrate International Women's Day 2021.
International Women's Day 2021
International Women's Day is a yearly celebration of women's achievements in the social, economic, cultural, and political spheres. This day also brings attention to gender equality and women's rights.
This year's campaign theme is #ChooseToChallenge: We can all choose to challenge and call out gender bias and inequality. We can all choose to seek out and celebrate women's achievements. Collectively, we can all help create an inclusive world.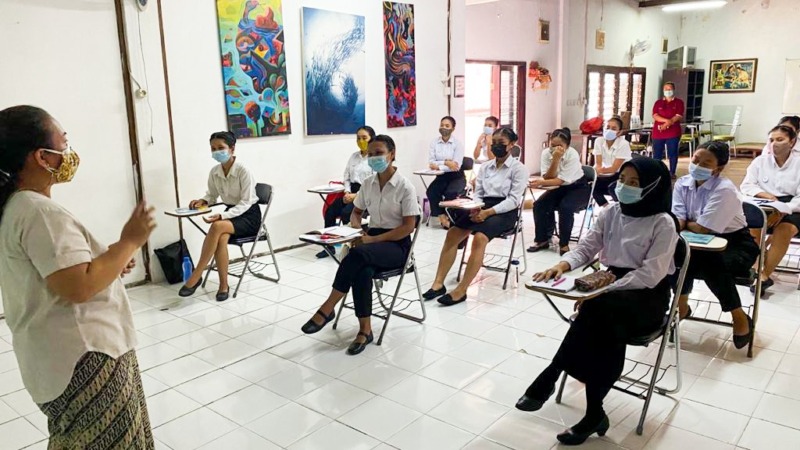 Inspirational Speaker Session
Following the International Women's Day 2021 theme "Women in Leadership: Achieving an Equal Future in a COVID-19 World", the guest speaker Mrs. Lisa Harianja, one of the female General Managers from Lifestyle Retreats Indonesia, delivered some inspirational speeches related to the theme.
The speech did not only motivate the students to pursue their careers and to be future leaders but also inspired them on business ideas they can do to survive in a COVID-19 situation.
Women Support Women
During the session, one of our volunteers, Anna, delivered some empowering words to the students. They were encouraged to write down their support on challenging the stereotype and biases that bring down other women.
At the end of the session, the students showed their support and solidarity to this year's theme by doing the ChooseToChallenge pose, which was shared afterward on Bali WISE social media.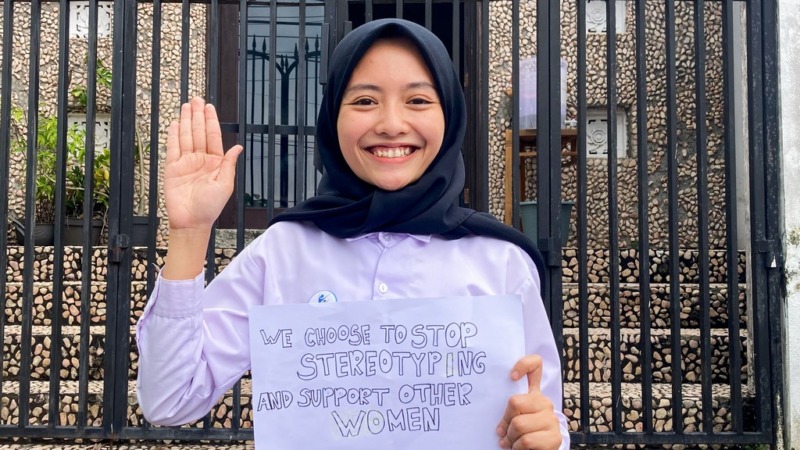 Bali WISE Online Auction
Until April 4th, you can support Bali WISE by bidding on beautiful auction items with high discounts in the Bali WISE International Women's Day Online Auction. By doing this, you are supporting the Bali WISE Program.