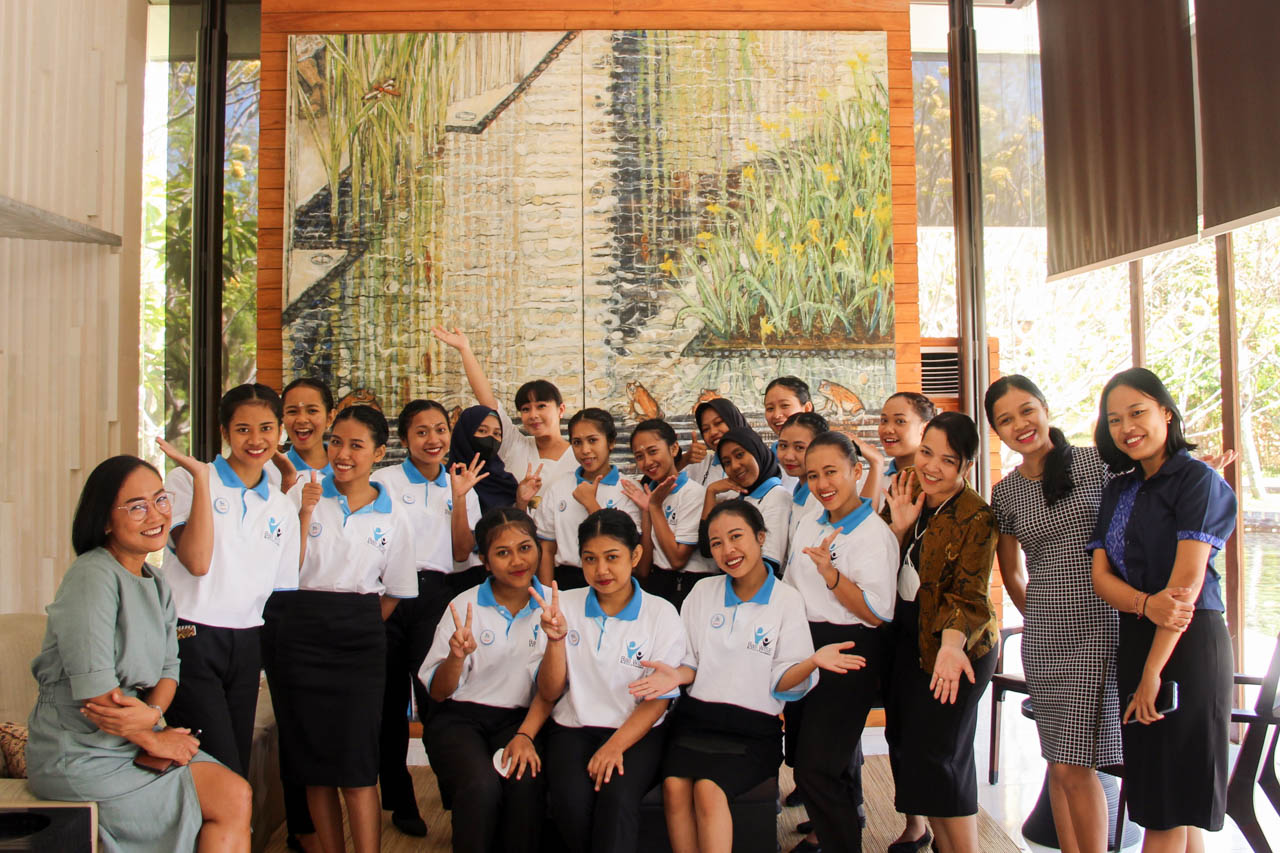 One of the ways to improve the student's knowledge about the hospitality industry is by visiting a five-star hotel or restaurant, and Intake 50 had the opportunity to visit Alila Villas Uluwatu, a well-known villa in Uluwatu. 
Hotel Visit
Hotel visit is one of Bali WISE programs to enhance students' knowledge of the hotel industry. Three months classroom setting is complete with the hotel visit because the students also explore how the professional hotel business works.
Alila Villas Uluwatu: Bali WISE Education Partner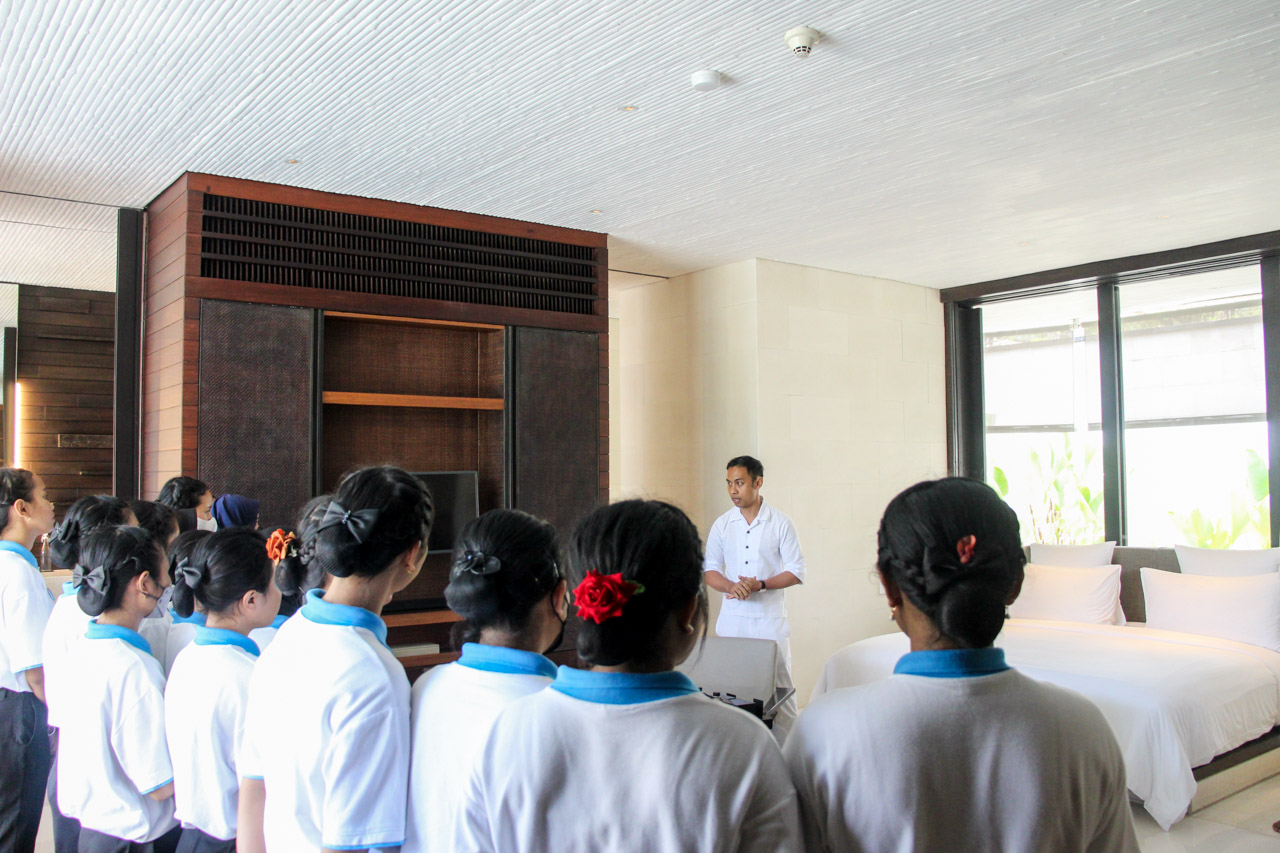 Alila Villas Uluwatu had partnered with Bali WISE for years and had accepted Vocational Training students regularly. Recently, Bali WISE sent two students to have internships there and five of the alumni were recruited as employees. 
A Five-Star Hotel Experience at Alila Villa Uluwatu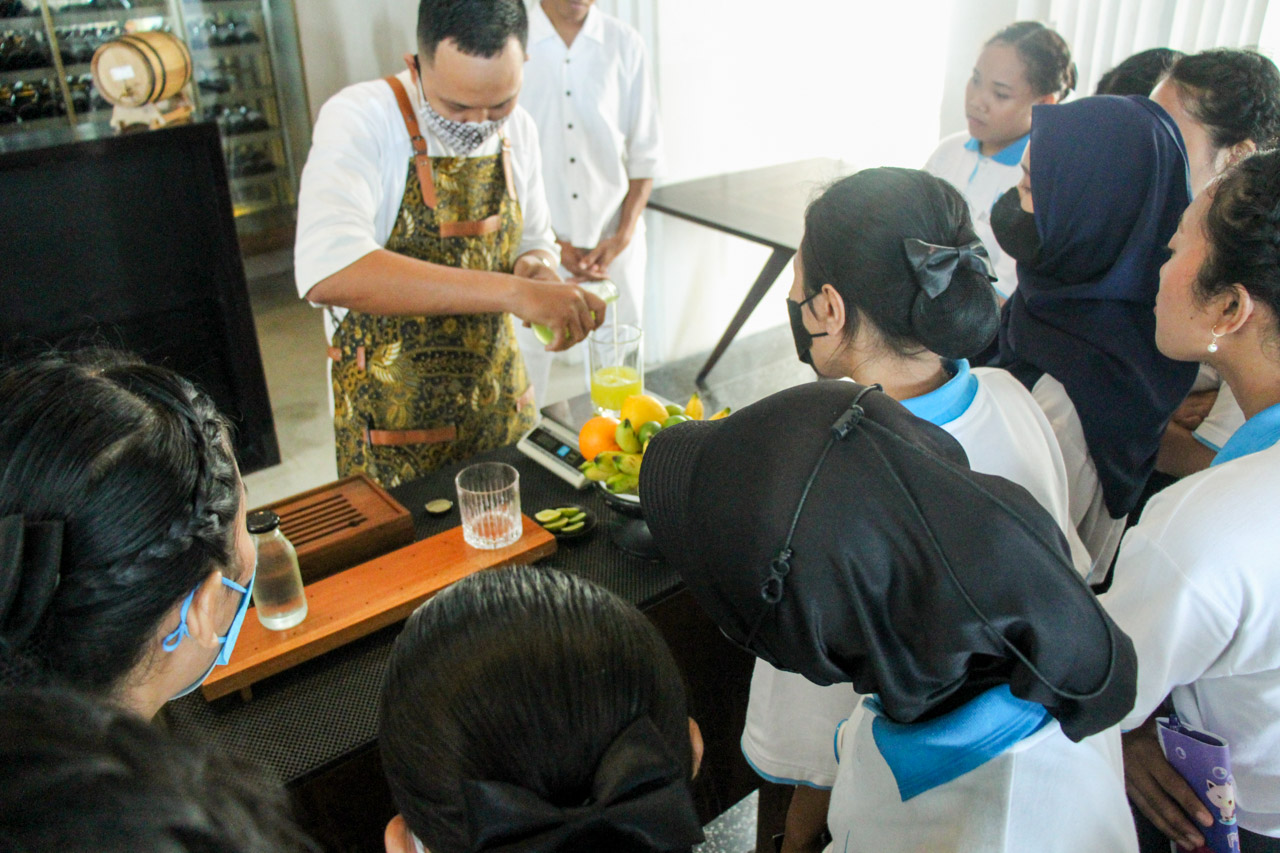 Hospitality and Life Skills Training Students visited Alila Villa Uluwatu on 6th September 2022 and were welcomed by the Director of Human Resources at the hotel lobby. The students were introduced to the hotel's staff gathering room, working office, villa rooms, sustainable lab, spa room, and restaurant. Through this visit, students have broadened their knowledge about hotels and opened their mindsets on which department they are interested in for their future careers.