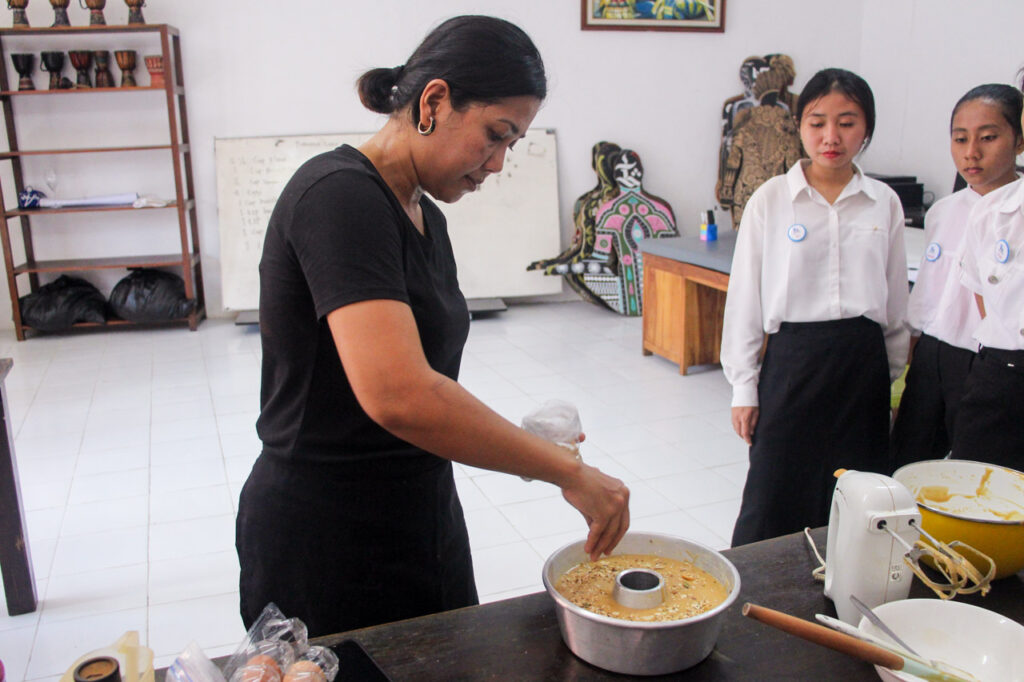 Smells like Grandmother's cake back in our hometown. Baked with love and reminds you of the warmth of her love. It always feels like home when we talk about baking. It involves passion, meticulous detail in measuring, patience and love.
A Vast Variety of Culinary Section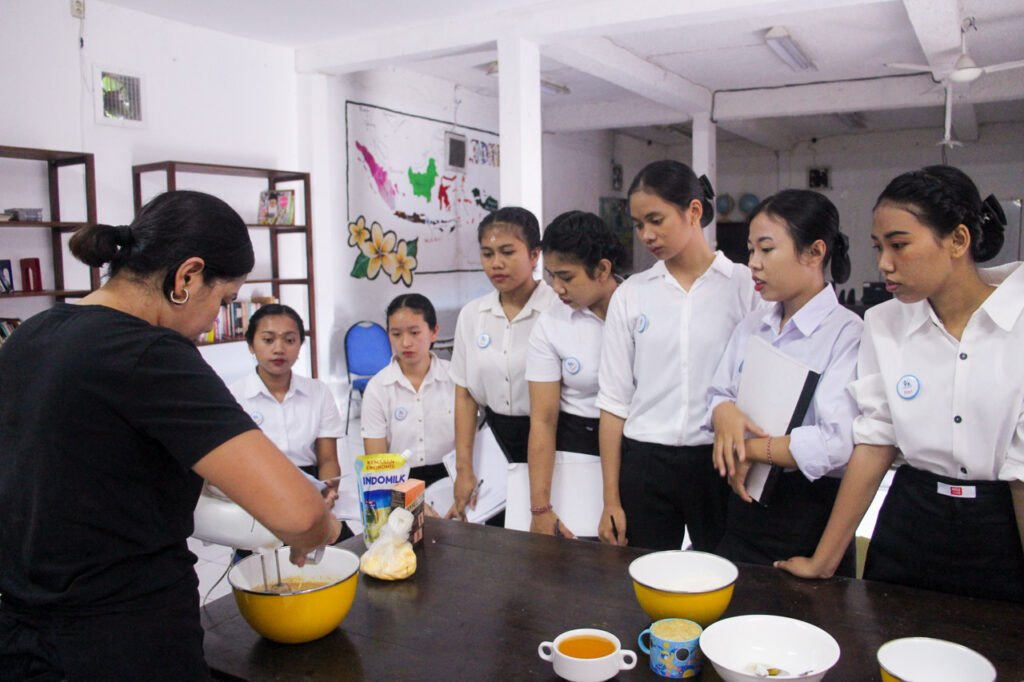 Studying culinary in the hospitality industry is one that Bali WISE students can't wait for! Culinary is not merely cooking a dish, it involves the chef's passion and meticulous detail in spice combination and hygiene.
The section itself also is varied, there are hot kitchens, Gardemanger, chocolatiers, and pastries. Students in Bali WISE learn all this to give them a picture of the knowledge in every section of the culinary department.
It's Monday and It's Baking Time!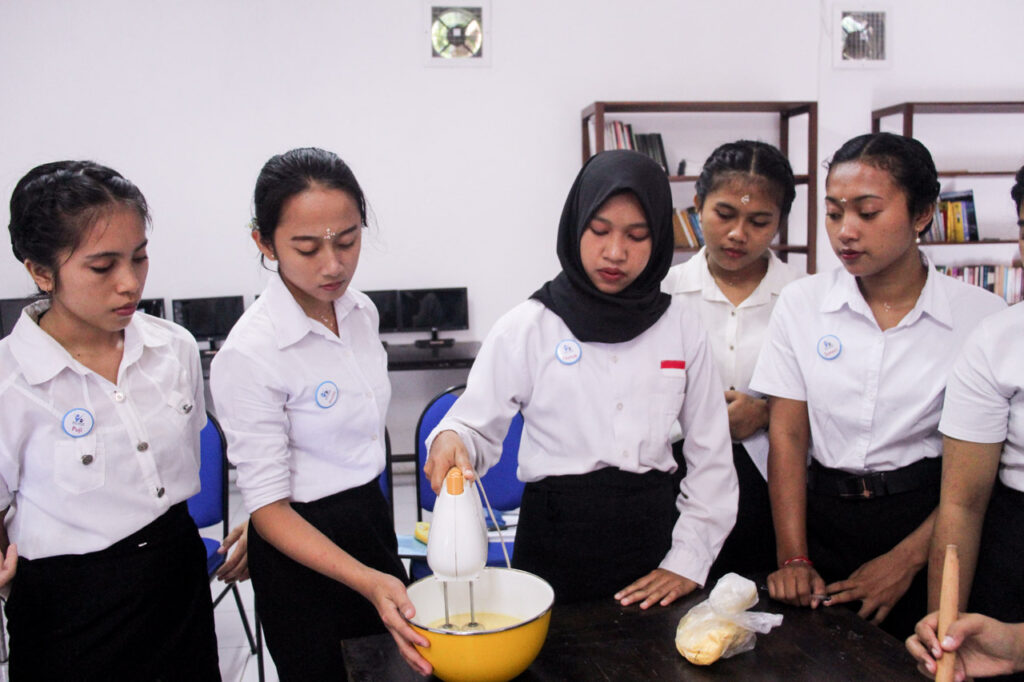 Last Monday was a great fun and learning session in the culinary department. Led by the instructor, students were learning how to bake brownies and a banana cake. The fresh smell of the baking and the kinship between the students and the instructor was very warm and insightful.
It might take every Christmas to feel these vibes. However, Pastry & Bakery of Bali WISE allows the students to feel this every week! The students can even inherit the legacy of their grandmother's secret baking recipes. By this, you can see how warm and loving our home of hospitality – Bali WISE.