Christmas Wishes DO Come True………Tesa Samantha Story
Christmas, two years ago, Tesa Samantha was at the end of life's rope. Dangling in the wind.
The previous year, her father was physically assaulted which resulted in him losing his sight, mental capacity and control over his bodily functions. Her mother tried her best to keep the family business afloat, but did not have the skills and was no longer able to continue. The family's income had vanished. Between looking after and getting care for her father, helping her mother to produce traditional snacks for a meager insufficient income, taking care of her younger brothers and sister and then trying to get a skills education, life was tough to say the least. Her uncle tried to help where he could, but he also had a large family and bills to pay.
Life could not get much worse.
Tesa applied to Bali WISE for a scholarship. She had managed to improve her English and keep a cheery outlook, even faced with such difficulties. A lesson to us all.
She worked her way through the six-months Bali WISE program, sending all her Bali WISE stipend to her mother to help keep them afloat, while gaining valuable life and work skills.
Tesa graduated from Bali WISE as the class winner!
She then gained a quality job with Goddess Retreats where salaries exceed the regency minimum and the working environment is happy but serious.
Thanks to Goddess Retreats' GM Joyce Oei, and Tesa's hard and enthusiast work, she has been employed there for twelve months now and became a trusted part of the team.
She has since paid off the family debt, got her father the treatment he needed, looked after her mother and treated her to a holiday, and is helping to put her brothers and sister through college.
A WARM CHRISTMAS STORY !!!
Thank you to Goddess Retreats for sponsoring Tesa through her six-months skills education at Bali WISE and welcoming her into your team. A great employer who gives back to Bali and its people.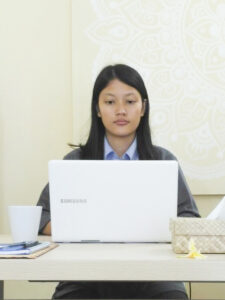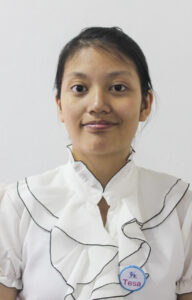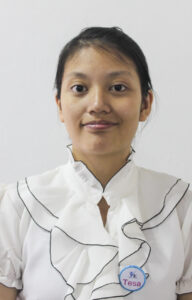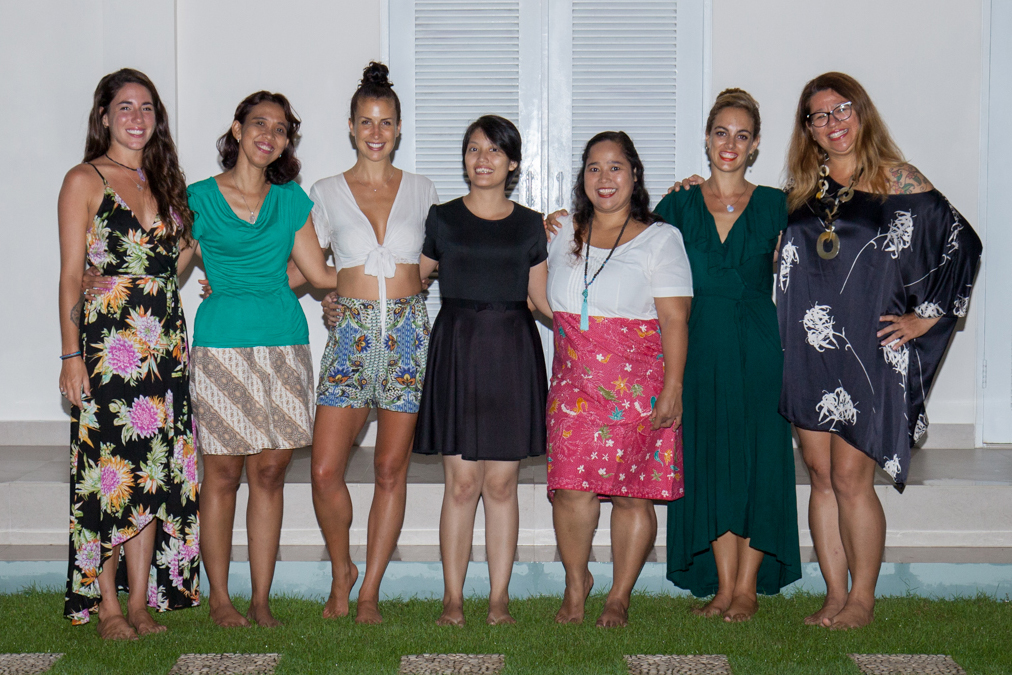 ---
Thank you, Mike!
I thought you'd be proud to learn that Tesa Samantha (a Bali WISE graduate that we recruited early this year) has been with Goddess Retreats for nearly 12 months now.
She has proven to be an absolute delight to work with, always reliable, hard-working, and so talented in many things.
She surprised all of us by teaching herself to ride a scooter to be more independent, and she even bought her own so she doesn't have to rely on a Go-Jek.
She also managed to save some more and flew her mother to Bali to show her around this holiday. 
Tesa is an important part of Goddess Retreats family and we look forward to seeing her grow more and more in the coming year. She'd be a great testimonial and an excellent example for her juniors at Bali Wise.
Thank you for your great work at Bali Wise! I trust you will to empower young women of this country and continue to have graduates as amazing as Tesa. Wishing you and your team a brilliant year ahead!
From all of us at Goddess Retreats,
Joyce Oei, General Manager of Goddess Retreats
---
23-year-old Tesa is the oldest daughter of four children. In her childhood, Tesa´s father had owned a small electronic shop and the family was financially secure. However, in 2006, her father was physically assaulted which resulted in him losing his sight, mental capacity and control over his bodily functions. Due to his injuries, he was no longer able to work. Tesa´s mother did her best to keep the business going but, after a few years, was no longer able to continue. As an alternative, she made snacks which she sold at school canteens in their neighbourhood. This only provided a small income and her family relied in the assistance of Tesa's uncle to finance the children's education.
In 2013, Tesa enrolled for university but was forced to discontinue for financial reasons. She then worked in the administration section of a local university where she received an income of 700.000 IDR/mth, which is below the official minimum wage. Tesa continued searching for opportunities to obtain a scholarship so that she could continue her education. After research, she decided to participate in the skills education program by Bali WISE. She chose Bali WISE based on positive reviews on the Bali WISE website in the belief that in this way she would be able to help both herself and her family.
Tesa started at Bali WISE in July 2016. She fitted in well with the daily life and rules that apply for all Bali WISE students and easily made friends. She completed the first semester with good grades and continued her vocational training for three months at the front office in The Bale Hotel in Nusa Dua. Tesa is very happy with her decision. As she says "joining Bali WISE was one of my best steps as it gave me the opportunity to improve my knowledge and skills."
Tesa completed the Bali WISE program in January 2017 and was accepted to work at Goddess Retreat Bali as the personal assistant to the reservation manager. With a stable job and income above the minimum wage, she can now support her family and help finance her youngest sister's education. She is now equipped to take control over her life. She still plans to continue her studies at university but first wants to help her father get proper medical treatment. Tess has become a strong young lady.
"If you find a dead end, do not focus on that but look for another open way and try your best" = Tesa's vision.
Empower a Women: Educate a Family: Build Sustainable Community