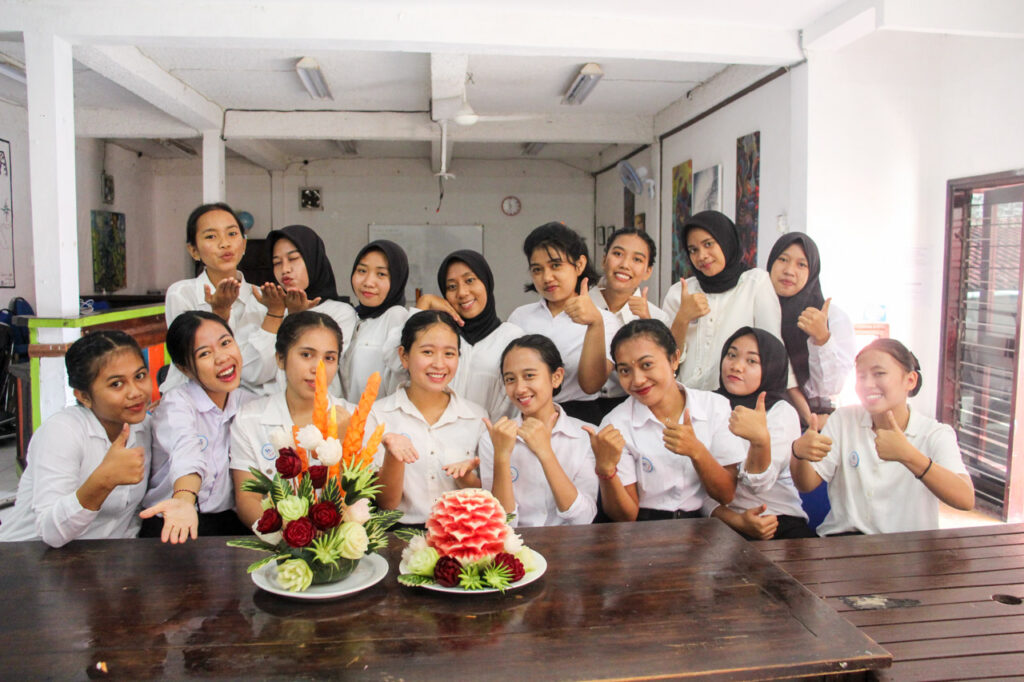 Bali WISE brought back one of the interesting workshops for the Hospitality and Life Skill Training Program, it is the fruit carving workshop. The art of carving fruits and vegetables into beautiful well-decorated art and not to mention it's edible!
Enhancing Fruit Carving Skill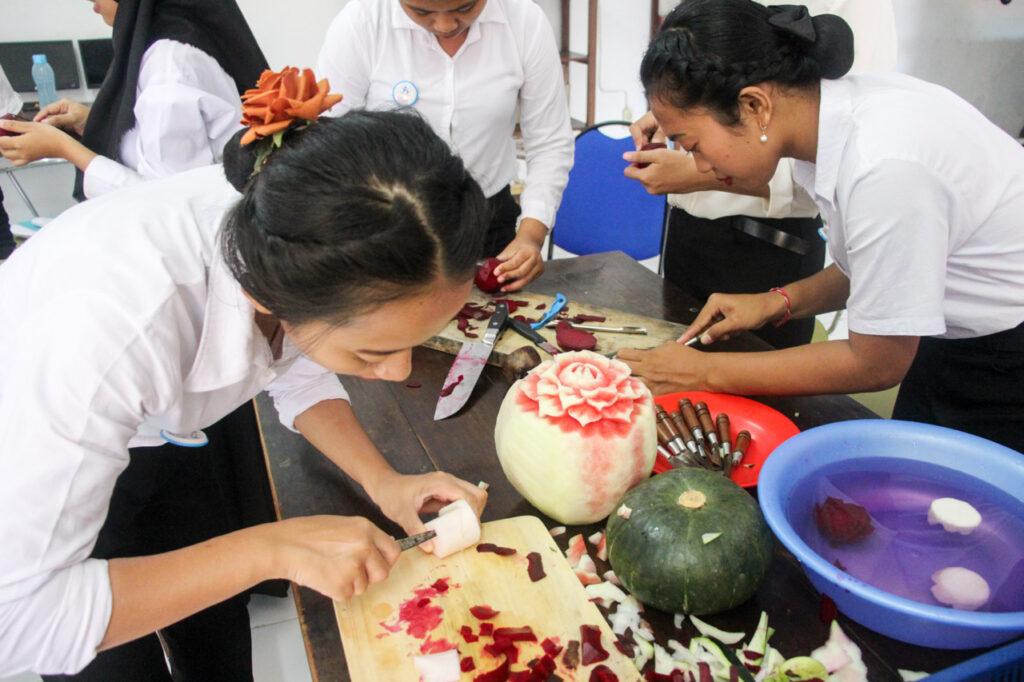 Fruit carving is one of the skills that students need to have added value in the hospitality industry, especially in the culinary / food production department. Bali WISE arranged a fruit carving workshop for the students and this workshop aimed to provide knowledge and practical sessions on how to do carving and art on fruit and vegetables. 
Exposing Students Creativity in Culinary Industry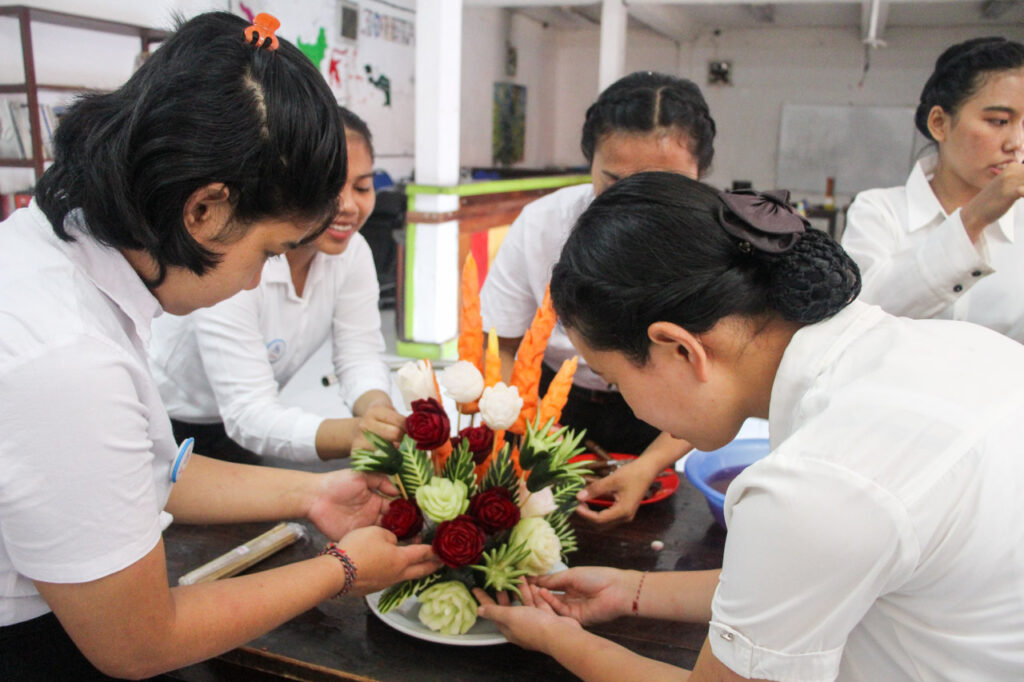 The 2-hour workshop was instructed by Ms. Ani. She is one of the fruit carving trainers from one of the private schools in Dalung, Bali. To start off, she explained the material and tools used for fruit carving. The materials were turnip, beetroot, chayote, carrot, cucumber, pumpkin, and watermelon. She also gave an example of how to carve a rose shape on watermelons. Each student had a chance to make one and they also designed the carved fruit and vegetables into one beautiful combination of fruit carving decoration.