Hi Peeps!
Last Tuesday, our Intake 35 had their English Night Class taught by Mr. Mike. The subjects of the day were grammar, giving compliments and women's rights.
This grammar session was about comparison, comparatives and superlatives (Not Superman!). After some explanation, the students needed to build sentences and present it one by one. As usual, Mr. Mike also corrected some or their pronunciation while they read the conversation in their workbooks. Mr. Mike told us their English is getting better each week, such good news!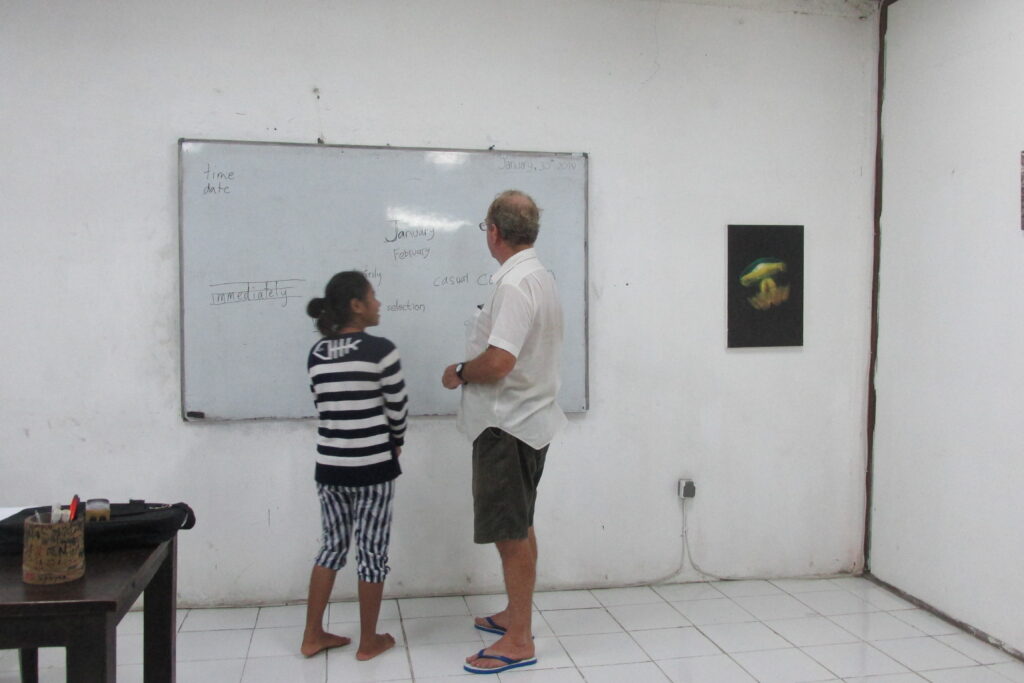 The next subject was giving and receiving compliments, because compliments are a very good way to respect and support others. By learning this subject, our students learned that it's always good to see the positive side of each character.
The next and very important subject was women's rights in the work place. Mr. Mike reminded our students to always remember their rights and to stand up for it. Sexual harassment is a huge issue in the world and is in the work place as common as in daily life. Therefore, the girls were encouraged to never accept inappropriate behaviour against them and to always defend themelves and report to authorities.