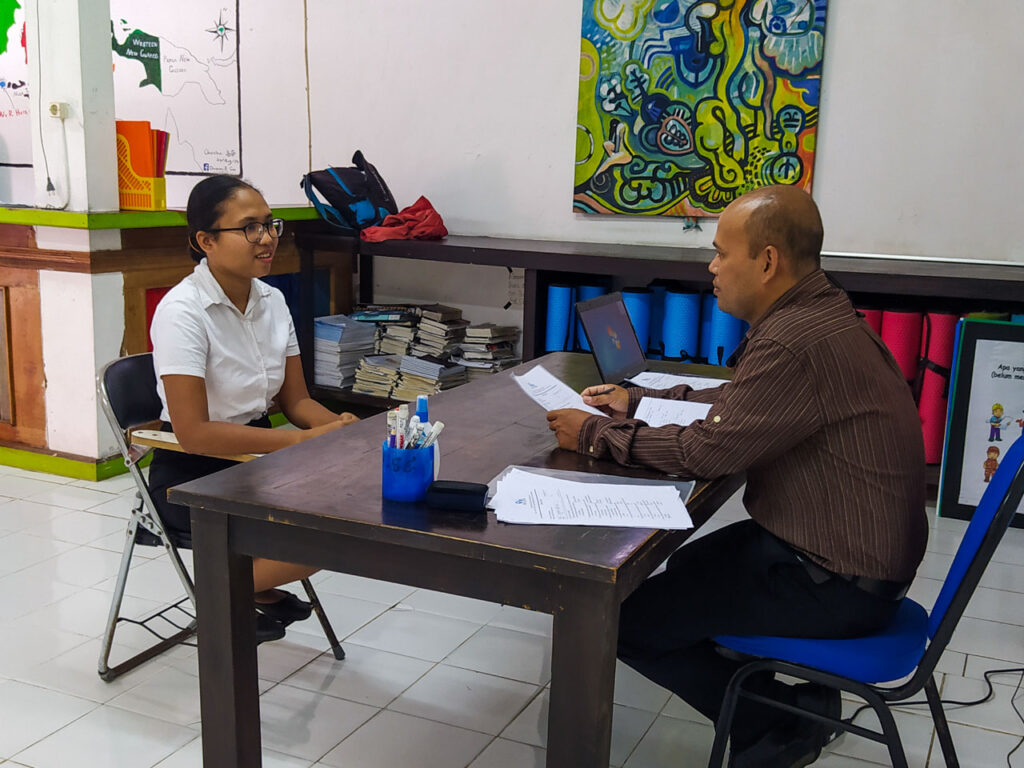 To examine the students' understanding of the subjects they have studied for the first three months, Bali WISE conducted the final exams for the Hospitality and Life Skills students starting on the 13th to 18th of November.
Hospitality and Life Skills Training
Time flies at the speed of light! The Hospitality and Life Skills students are at the end of their first three-month training period and will start their Vocational Training by the end of November. The students have learned some important hospitality subjects to equip themselves with sufficient skills before doing their internship at the Bali WISE Education Partners' businesses. To ensure they are well prepared for the Vocational Training period, the students need to pass the final exam, which has just ended today.
Final Exam Week
The final exams for all subjects were conducted from the 13th until the 18th of November to examine the students' understanding and knowledge of the materials learned.
The exams included are English, F&B Service, Culinary, SPA, Housekeeping, Front Office, Yoga, Self Defense, Reproductive Health, Computer, and Financial Management. For a more comprehensive assessment, the exam for each subject is divided into practical, written, and interview tests. At the end of the exam, the final results will determine the students' knowledge and understanding of the subjects, and whether they still need improvement or have already mastered the subjects.