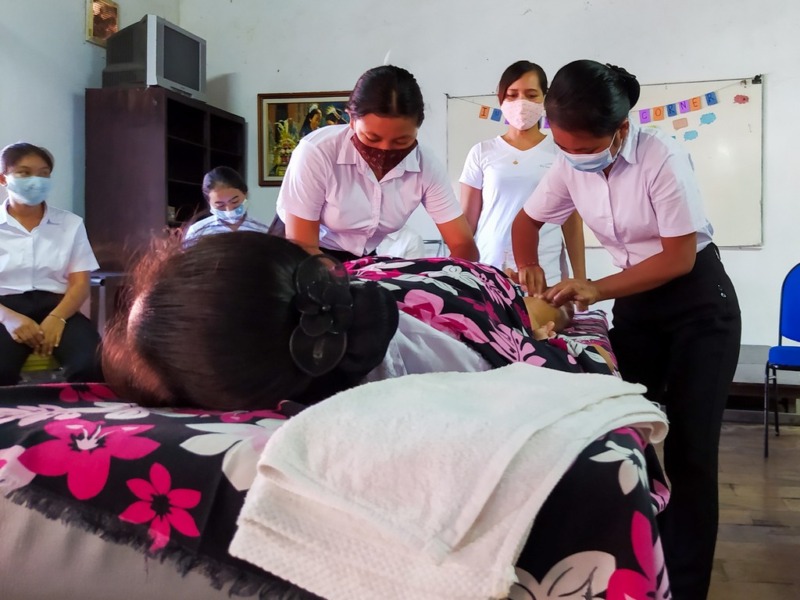 The students of the new intake 46 had their first practical spa class on Tuesday, April 27, 2021.
Spa Class as Part of the Bali WISE Curriculum
Nowadays, numerous hotels and resorts from standard to high-end level, offer various wellness services, and use these extra services to stand-out and be more competitive. One of these wellness services is Spa, which is found not only in hotels and resorts, but also in beauty salons, especially in tourist areas like Bali. Therefore, the Bali WISE students need to learn this skill to broaden their opportunities to work in this department, or even create their own spa business in the future.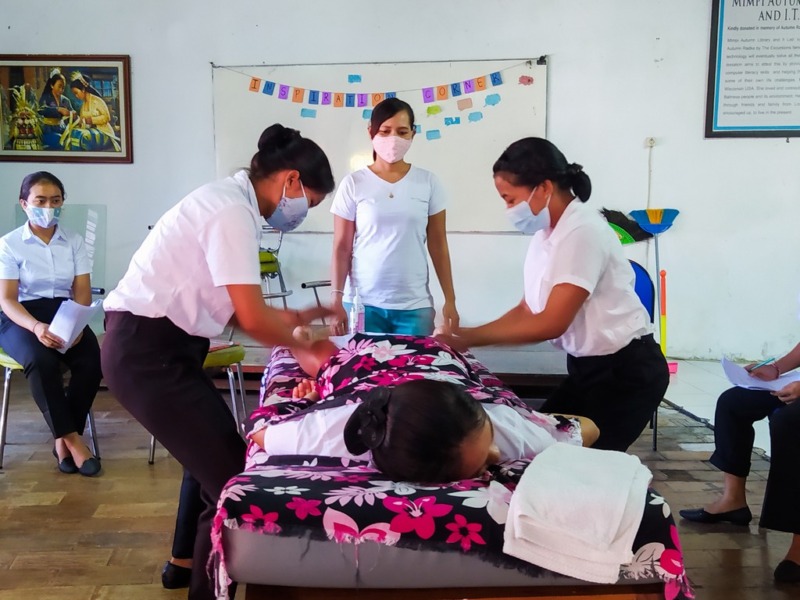 Spa Class & Balinese Massage
The students have Spa class every week for a period of three months. In the first two classes, they receive an introduction about Spa & Balinese Massage in general, and they learn about the theory of Spa & Balinese Massage, which is the most commonly practiced in Bali. This massage has several health benefits, such as increasing blood circulation, reducing stress, and soothing joint pains.
Learning about massage by theory only is surely not enough. The students also need to practice how to do Balinese massage. During the remaining of the three months the classes are focusing on different parts of the body, practicing specific techniques. The students practice on each other, taking turns to also being able to experience how the massage feels on their body.