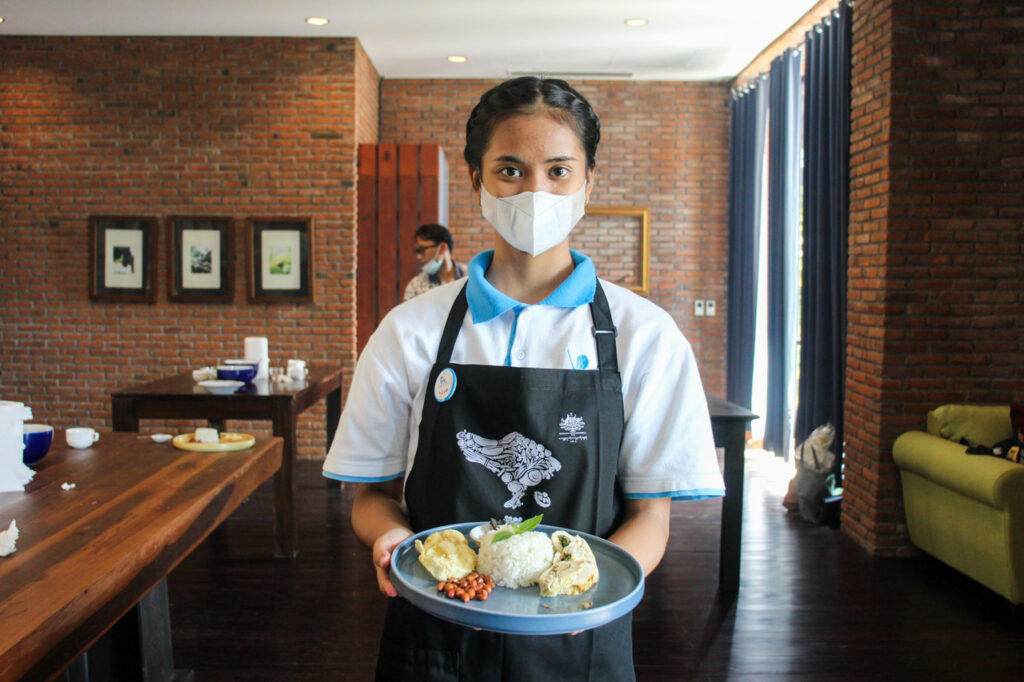 Food plating is a visual tasting experience for guests. It is the key to a successful food service besides taste. The Hospitality and Life Skills Students Intake 50 had a chance to join food plating demonstrations and workshops at The Cellardoor by Hatten Wines.
Food Plating Skill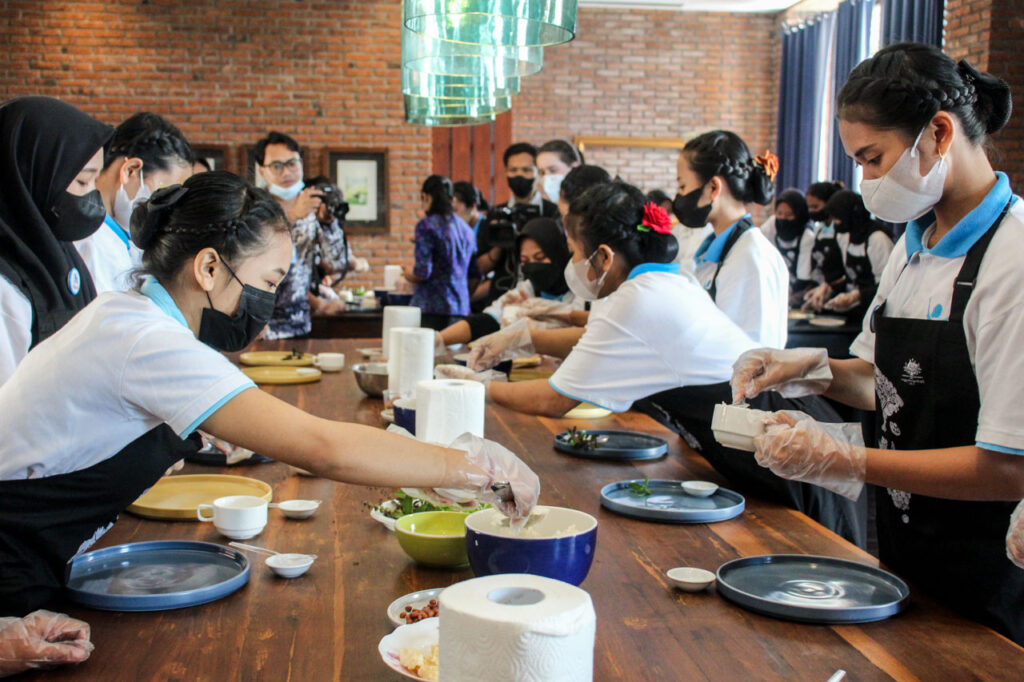 During the three months of in-class learning, the students learn about food and beverage production. They have practical training in cooking pastries and bakeries, soup, and as well as plating them. Having students to experience food plating enhances their skill and ability to do food presentations.
Collaboration with Australian Consulate-General Bali
The Australian Consulate-General Bali is a long term Bali WISE program supporter. This collaboration is very essential and beneficial for the program and project to keep operating. This time, Bali WISE was assisted in the education program, especially by being part of a workshop.
The Demo and Workshop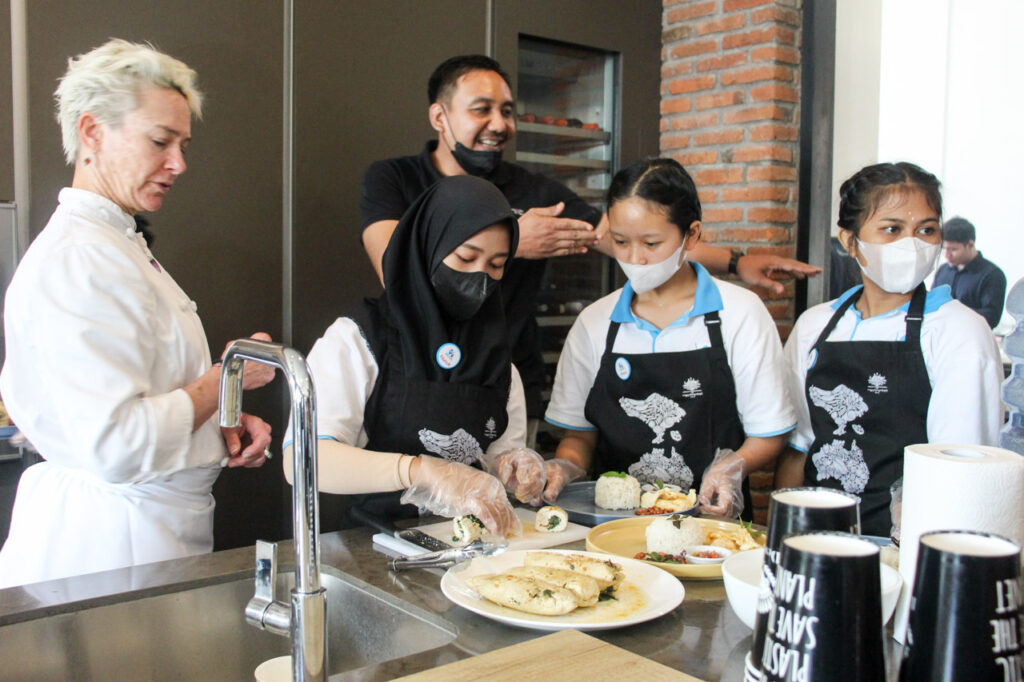 Last Friday, 9th September 2022 was an exciting learning experience for Hospitality and Life Skills and Vocational Training students. They had a chance to witness the food plating demo and workshop hosted by the Australian Consulate-General.
The focus of the workshop was on exposing Bali WISE students to a professional kitchen, the importance of food presentation, as well as a broader discussion of what it is like to be a female chef in a male-dominated industry. Chef Penelope Williams, the owner of the famous Bali Asli Restaurant, together with Chef Natalia Halim, the Consulting Chef of Begawan, explained how to be a great female chef and motivate the student to pursue a career in culinary.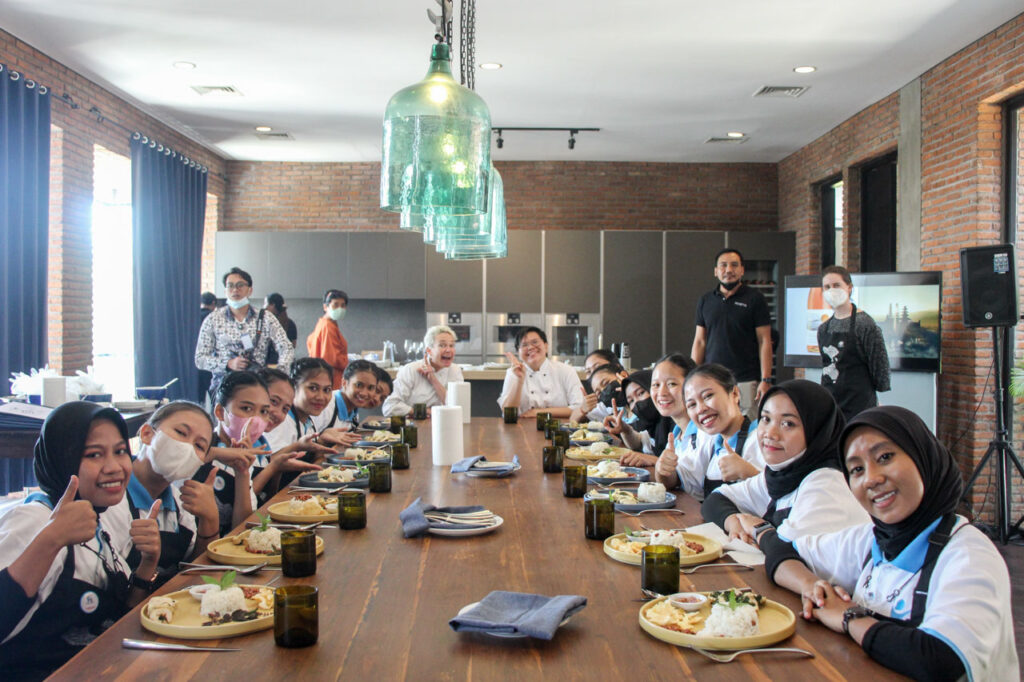 The 2.5-hour workshop was in the format of a question and answer about working in a professional kitchen and challenges and opportunities for women in the hospitality industry. There were also demonstrations on food presentations named Roulade Ayam Betutu and Pisang Goreng. The students were asked to plate their Roulade and Pisang Goreng as a part of the professional food plating hands-on practice by the venue.
Being present at this event gave an exposure to the Hospitality and Life Skill and Vocational Training students a picture of what a professional kitchen looks like and the importance of food presentation.