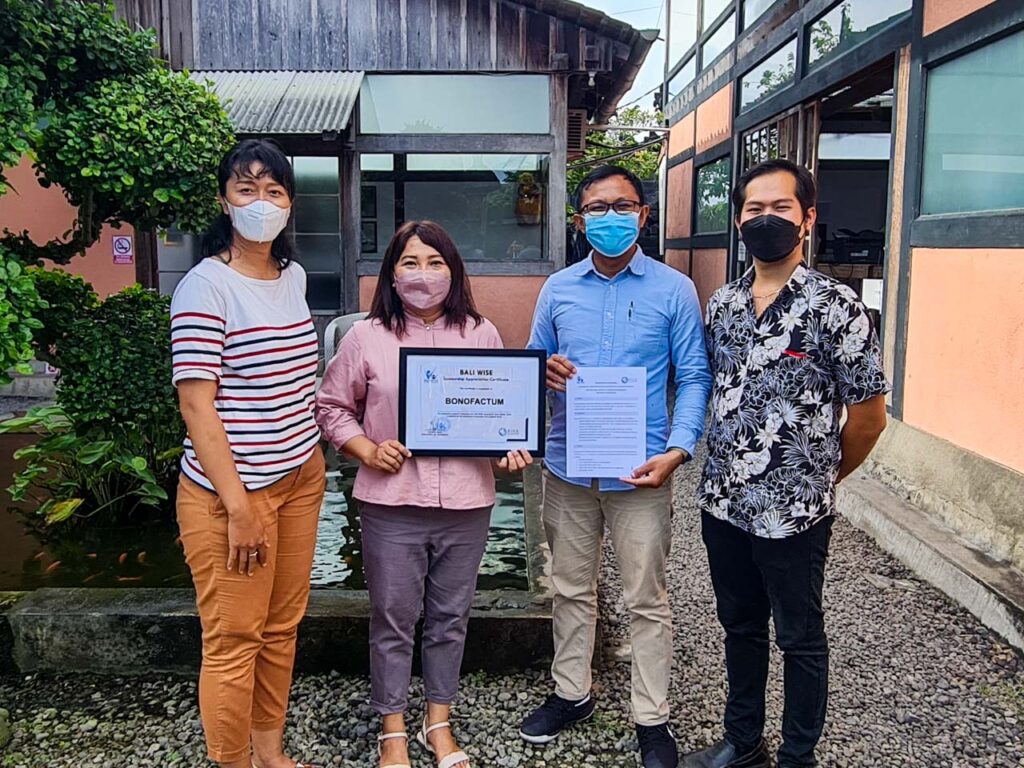 The world class designed jewelry company, PT. Bonofactum is sponsoring four Bali WISE students for their 3-month Vocational Training at one of Bali WISE's Education Partners.
SAS (Sponsor A Student) Program
Bali WISE is committed to provide hospitality and life skills training for Indonesian marginalized women, and one of the reasons this commitment is standing to this day is because of the support from our committed sponsors. Through Bali WISE you can contribute to the improvement of career opportunities and a better future for young Indonesian women from marginalized families.
Any company or individual can sponsor one or more students for their education and training at Bali WISE, which covers not only the learning facilities, but also the living expenses and the students' stipend.
PT. Bonofactum is Sponsoring Four Bali WISE Students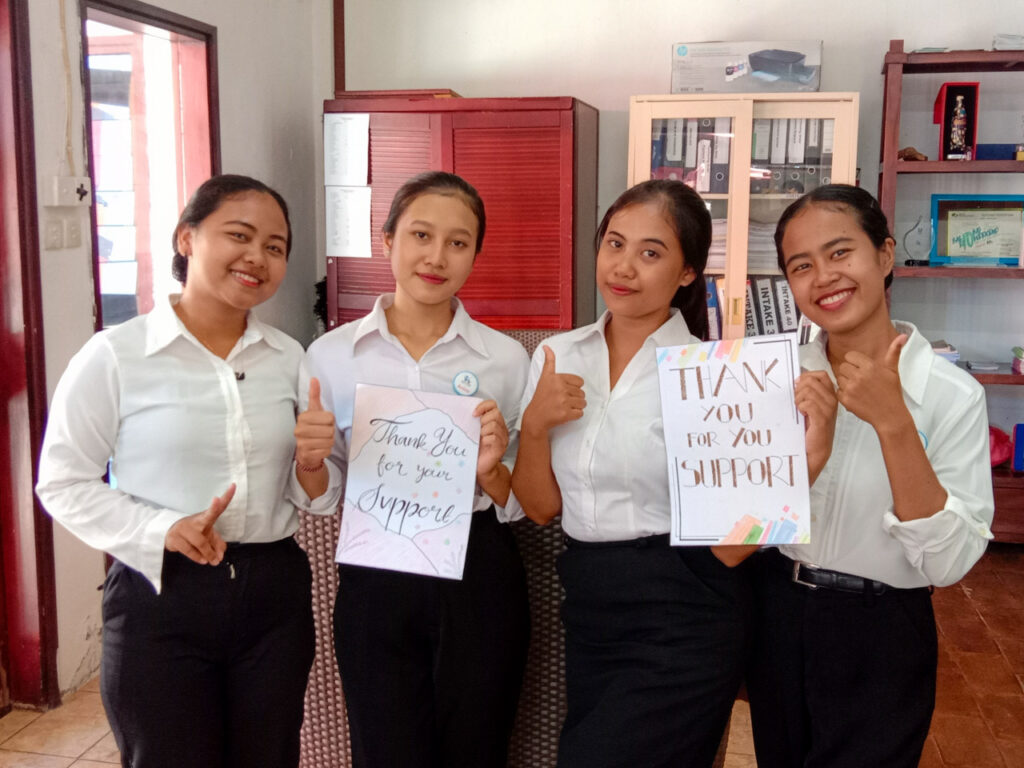 BONOFACTUM is located in Kerobokan, Bali and was driven from the beginning by it's vision to "change the jewelry industry". With an early focus on 100% online retail, BONOFACTUM is also the preferred partner for large global E-commerce players like Amazon, Zalando, Ebay, BuyVip, Otto, Lazada and many more.
We are thrilled and grateful to announce PT. Bonofactum will sponsor the Vocational Training for four students. The Vocational Training will take 3-months and the on-the-job training will be conducted at one of our Education Partners. It's a great opportunity for the students to learn a profession in a professional and upmarket environment.
Thank you, PT. Bonofactum and happy to have you on board!
Call for action: Sponsor a Student at Bali WISE and contribute directly to empower young Indonesian women from marginalized families!