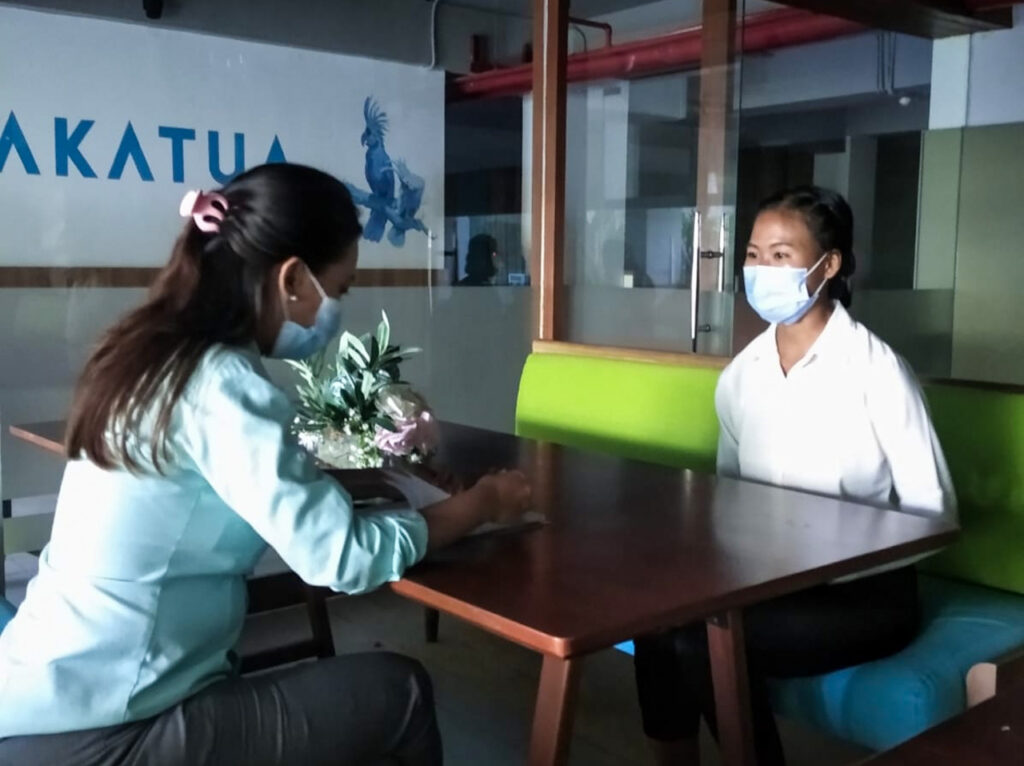 With the Hospitality and Basic Life Skills training period coming to an end, the students of intake 47 started to have interview calls with our Education Partners as a first step to get accepted for their Vocational Training.
Intake 47
Intake 47 started their Hospitality and Life Skills training at the end of August and will start their Vocational training at the end of November. There are 10 students for this intake: six students are from Bali and four students are from West Sumbawa, West Nusa Tenggara.
During their first three months, these students learned English, F&B Service, Culinary, SPA, Housekeeping, Front Office, Yoga, Self Defense, Self Development, Reproductive Health, Computer, Financial Management, and Introduction to Work Ethic.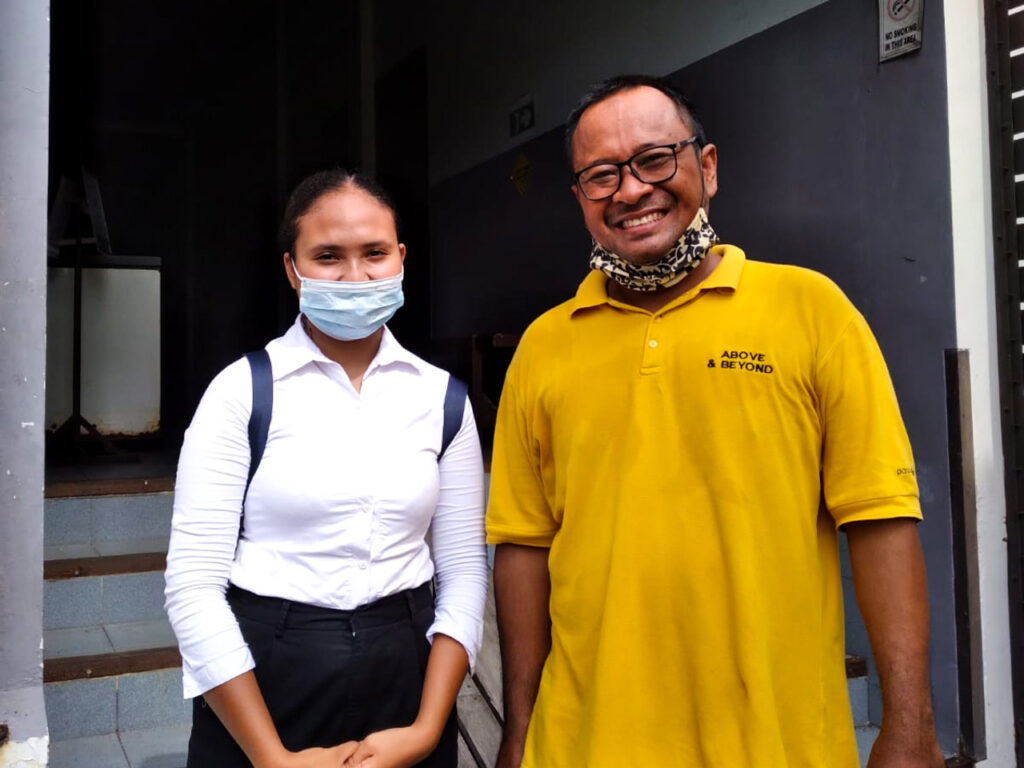 Interview for Internship Program
In the second week of November, six of our students had interview calls. Four students went to Tijili Benoa and were interviewed for four different training departments: Front Office, Housekeeping, F&B Service and Culinary. On the other hand, two students went to The Bale Nusa Dua to get an interview for the culinary department. 
Fortunately, all students passed the interview and will start their training on November 23. Meanwhile, the rest of the students applied for the F & B Service department; two students are still waiting for their interview calls in Four Seasons and two other students will start their training in Cuca Restaurant without going through the interview process.