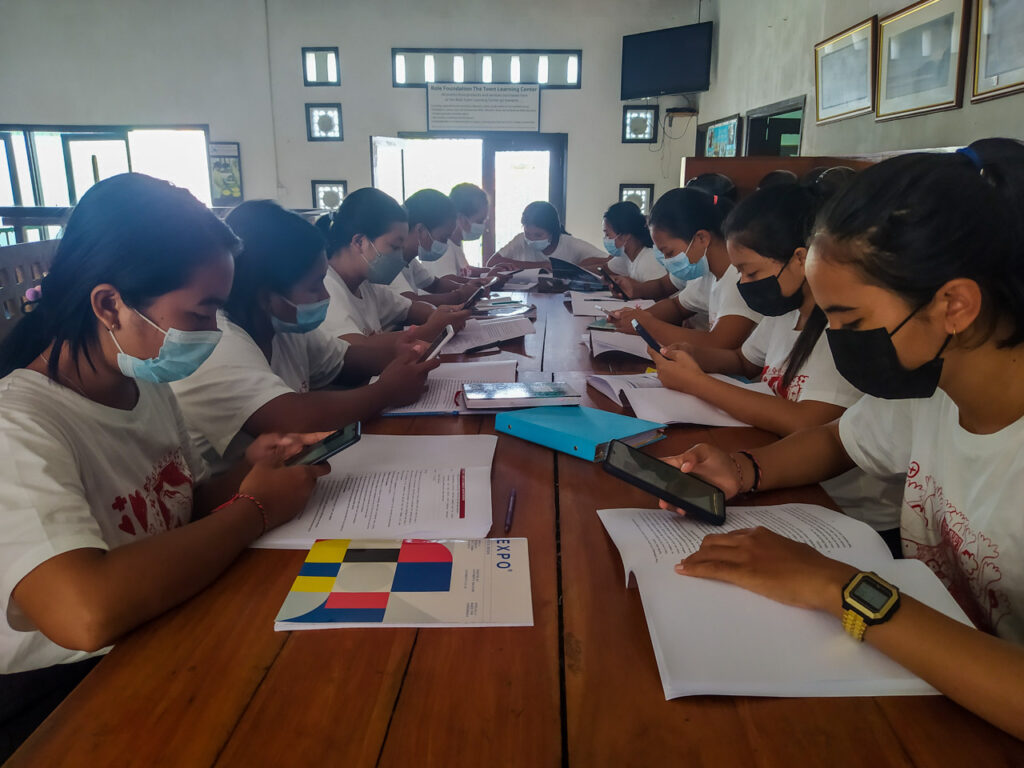 With the Vocational Training period coming to an end, the students are now fully prepared with sufficient knowledge and necessary documents to apply for jobs. They are ready to enter the job market!
Job Preparation Class
Every Monday, the vocational training students have a job preparation session with the Bali WISE HR officer as the teacher. The class aims to prepare the students and equip them with sufficient knowledge before they graduate and enter the job market. They learn about preparing the documents for job applications, finding job vacancies, sending applications, handling interviews, and understanding the employment process and job contract.
Finding Job Vacancies
For this month, the students learned how to make a professional CV and resume by using Canva as a platform. They carefully selected the template and filled in the information required. They also cross-checked their classmates' CVs and suggested some necessary changes.  After making the revisions, they looked for several job vacancies and sent out their CVs.  
Call for Action: Our Graduates Are Ready to be Hired!
We would like to invite you to be part of our good cause to stop the poverty cycle by hiring our graduates who come from disadvantaged families. For more information, please visit https://baliwise.org/recruit-a-graduate/ or you can contact our HR officer at hr@baliwise.org.