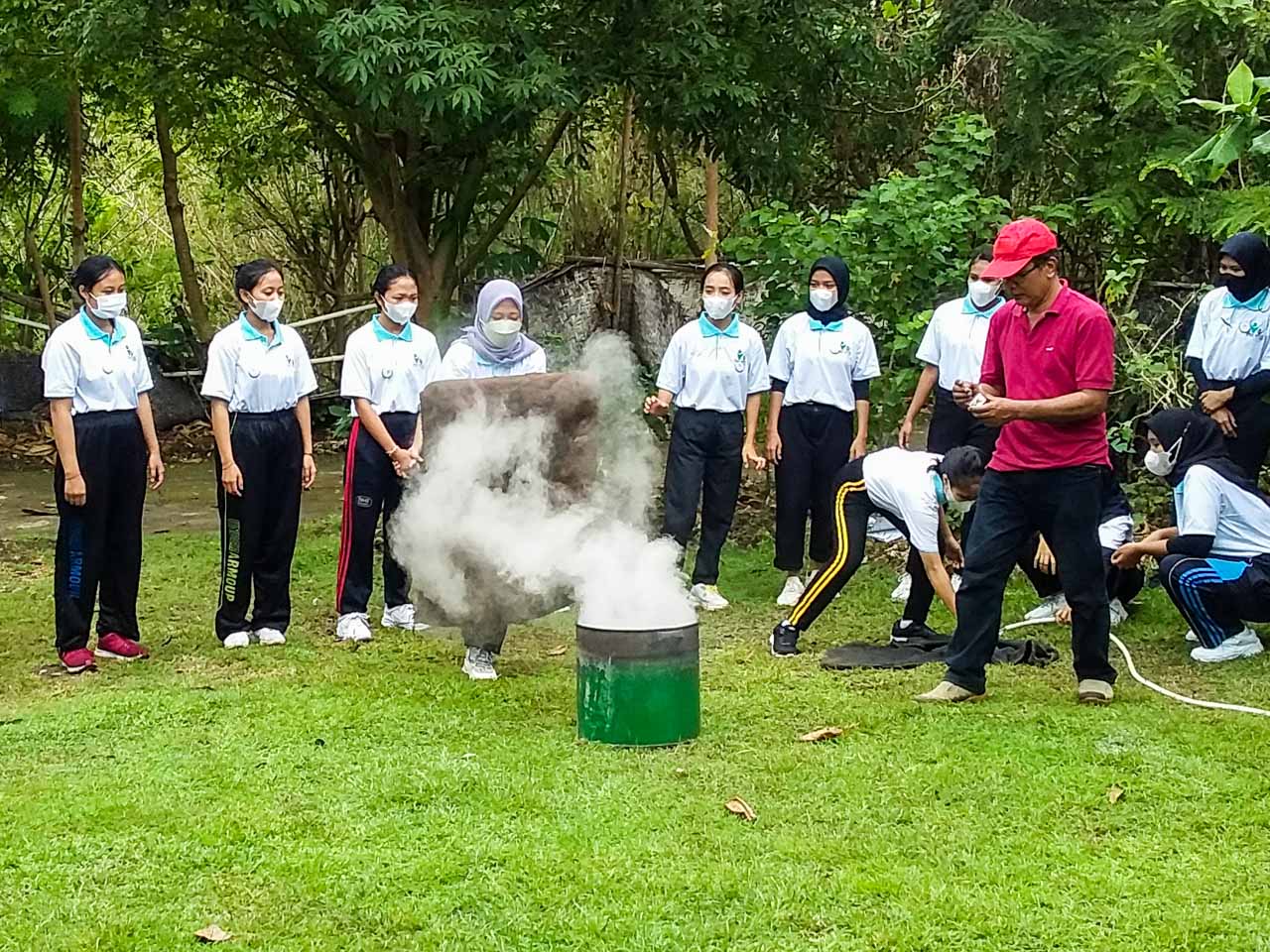 Last week, the Bali WISE students had a fire prevention workshop at the ZeroWaste Center. In turn, the students had a chance to extinguish a fire, which was lit in a drum with gasoline.
React Better in an Emergency Situation
This workshop is aimed to provide knowledge and practical sessions on how to prevent fire hazards and use appliances such as manual equipment and fire extinguishers. The conducted workshop also aimed at preparing the students to face fires in the workplace especially when they work at a hotel or restaurant. The students were explained how to deal with fires and the steps they should take when fires happen.
Supported by Regional Agency for Disaster Management
The Hospitality and Life Skills Students were trained by Mr. Widi from the Regional Agency for Disaster Management. During the workshop, he explained the possible cause of the fire, the do's and don'ts if there is a fire hazard, and how to extinguish the fire in an emergency situation.