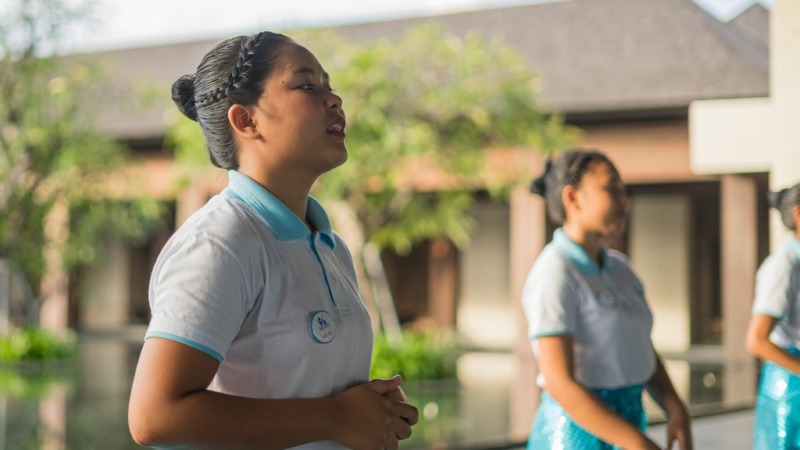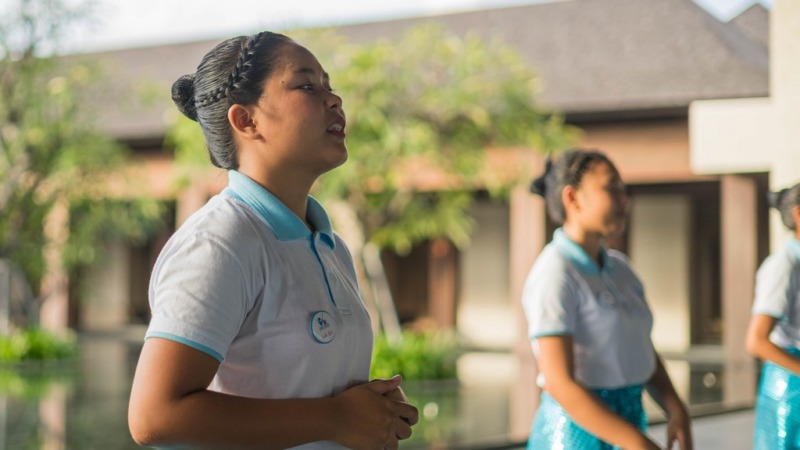 On Valentine's Day, the Bali WISE students performed in a mini-concert in The Apurva Kempinski Bali.
Bali WISE 5-star educational partner
The Apurva Kempinski Bali is a 5-star hotel in Bali and one of Bali WISE's educational partners. They have offered the Bali WISE students an opportunity to raise awareness about the Bali WISE program to their guests and, at the same time, practice confidence by showing their musical talent to the hotel guests. From now on, the Bali WISE students will perform once every two months in The Apurva Kempinski Bali's main lobby.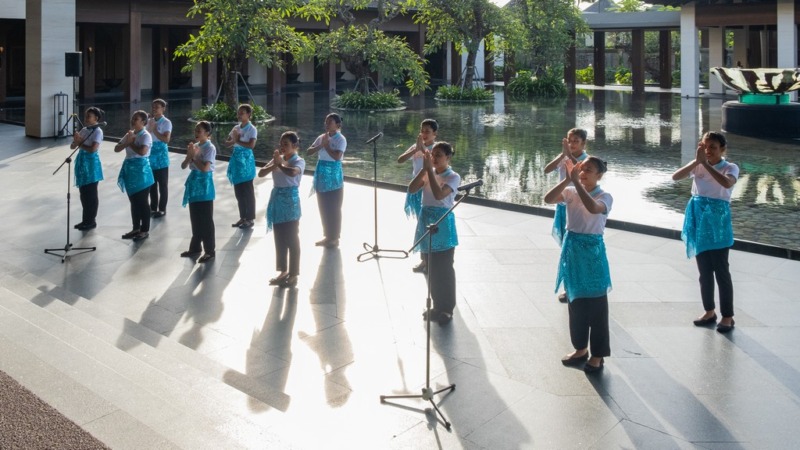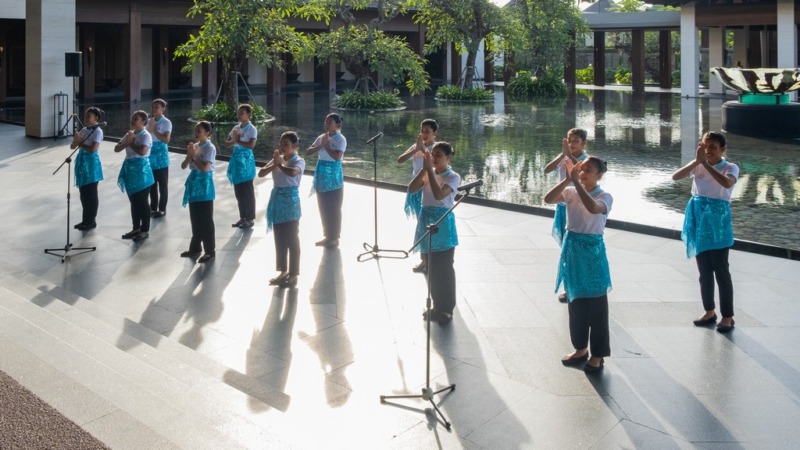 The Bali WISE concert
In this first concert, the Bali WISE students sang three songs: One Woman by Bali WISE, How Far I'll Go by Alessia Cara, and Michael Jackson's Heal the World. The first song was performed by all the students together. They then split up into two separate groups to perform the last two songs. The concert started at 5 p.m. and the attending guests as well as the hotel's staff really enjoyed the student's concert. 
Extra-curricular activities
The Bali WISE students were excited to perform in front of a crowd for the first time. Every Wednesday night, they practice in the Bali WISE campus with Ms. Syifa, who teaches artistic performances, such as singing, modern dance, and acting in the Bali WISE program. This is part of the hospitality and life skills' extra-curricular activities in the first 3 months of the Bali WISE program.