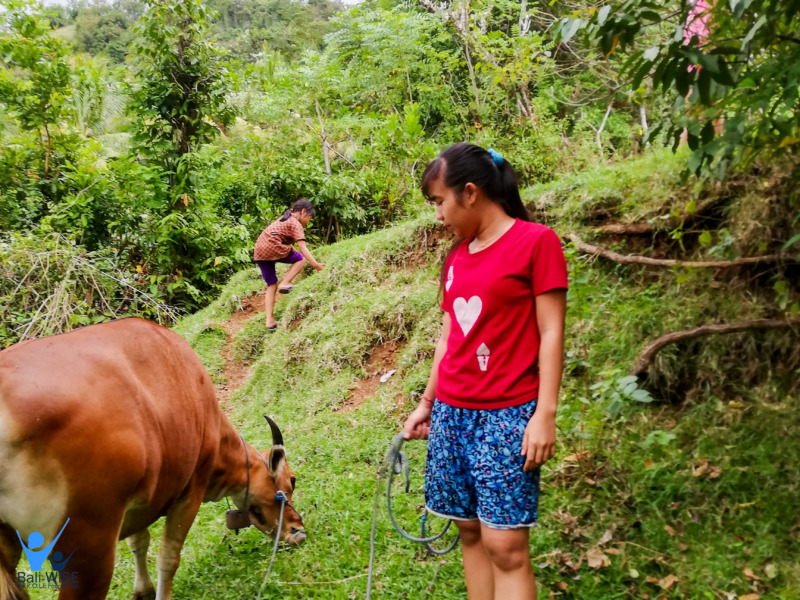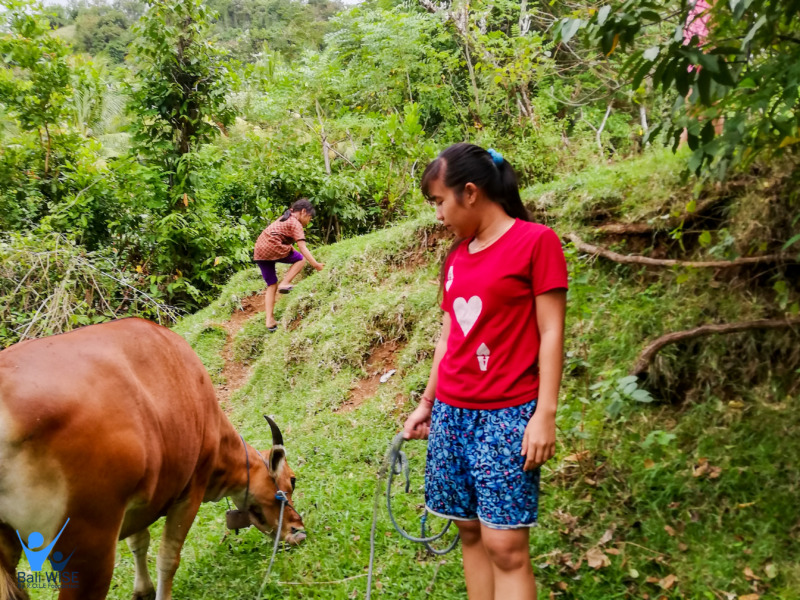 Due to the COVID-19, there are 25 Bali WISE alumni staying in their hometown. How are they doing? What is their story? Bali WISE interviewed them and asked the following questions:
Where do you live right now and with whom?
For Alumni who graduate this April, most of them live in their family homes in places like Java, Bali, Ambon and Bogor Area. Besides helping their family in their daily activities, they are focused on searching and preparing for a job. Their daily activities are leading a healthy life, exercising regularly, also increasing knowledge of hospitality and foreign language.
What's the first thing you plan to do after quarantine?
Get a job and support their family – Almost all of the Alumni gave the same answer. They want to immediately earn money so they can make things more enjoyable in their family. Have enough food to eat, fix the house, and provide the parents with a better life. The other, they want to continue their education by getting the scholarship. Work to pay the school while learning a new skill.
How should you be adapting to this situation?
Because of the COVID-19 and the physical distance, most of them are staying at home. It has been four months, time flies. It is already half of the year. It was stressful and overwhelming. But, they somehow made it to adapt by disciplined themselves. They schedule their activities for studying hospitality or websites, looking for a job, helping their family doing housework. Not to mention, they also make a plan to reach their goals.
After you graduated from Bali Wise, what things that you already have done/tried to make you evolve?
After they graduated, they maintained disciplines the same as when they were living in the dormitory at Bali WISE campus. Wake up early, make the bed, clean the house, have a healthy breakfast, short workout, and study through the internet or books. They also practiced cooking and making cakes. They learned a lot of beneficial hospitality and daily life knowledge from the Bali WISE campus and continue to improve it.
If you got an interview online or personal, how would you feel about it? Tell the experience.
They will be nervous and try to answer the questions in the best possible way. Some of them feel happy and challenged. To gain the confidence they practice the job interview with their family. Write the things they need to improve, discover themselves more about what they want to achieve.
What do you wish for us all to learn from this experience?
They wish their friends can go through the day with enthusiasm. They keep the faith and believe that all of this will be over. These experiences are teaching them to be more patient and accept every circumstance. The situation teaches them to cooperate. Such as helping each other, wiser to face every situation.