Bali WISE is very pleased to announce the start of intake 44. After having been closed for 8 months since March 2020, the Bali WISE program has welcomed 13 students from Bali. Starting this month November, the students will follow the educational training program. As all students are Balinese, they will stay at the campus during the week and are allowed to return to their families on the weekends.
New normal protocol
All students were tested before they came to the campus. To create a safe place for both students and teachers, Bali Wise is following the health protocol that is issued by the Indonesian government. Mask requirements for teachers and students, regular airing of classrooms, are all measurements taken to ensure the students, teachers and staff's safety. In order to meet the social distancing requirements, the class sizes have been reduced and there's a minimum distance of 1 meter between the desk in the classroom. And all teachers, students and staff need to wash their hands before entering the campus.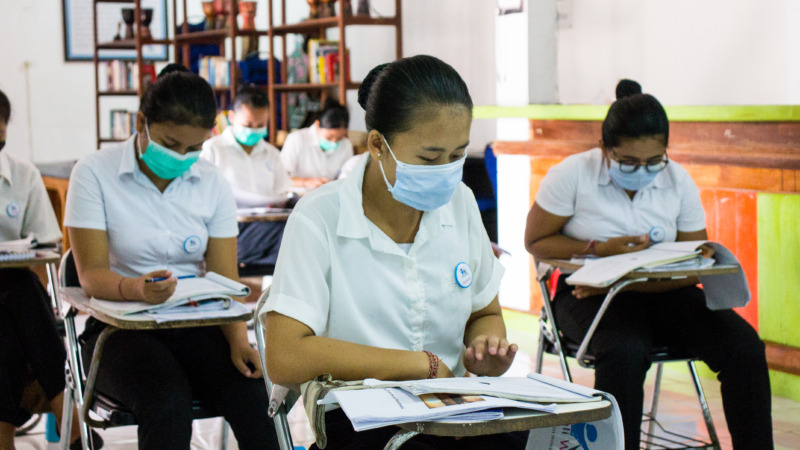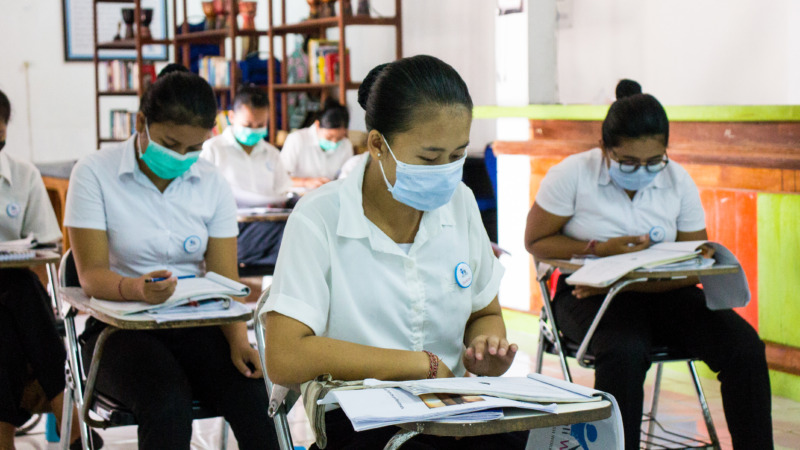 Temporary limitations to the program
The 13 students have started the educational part of the Bali WISE program, which exist of 3 months of educational training -in English, hospitality training, environmental training, safety including Covid-19 measures, sexual education- and 3 months of internship at one of the upmarket resorts in Nusa Dua. As soon as tourism in Bali is opening up, the educational training will be followed up with the 3-month internship.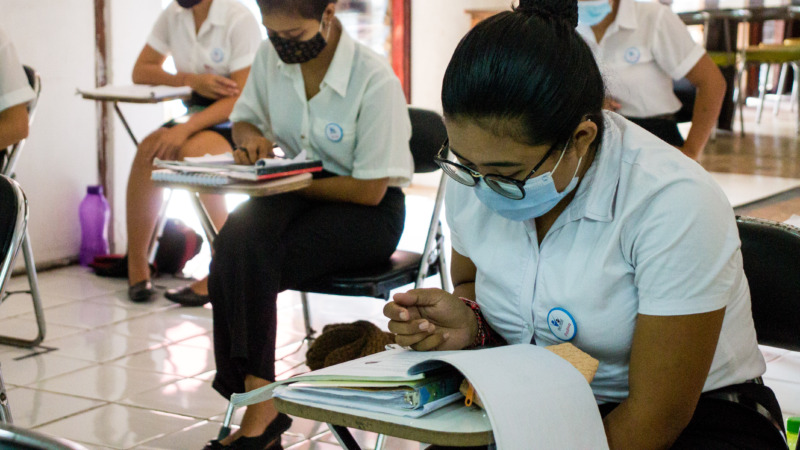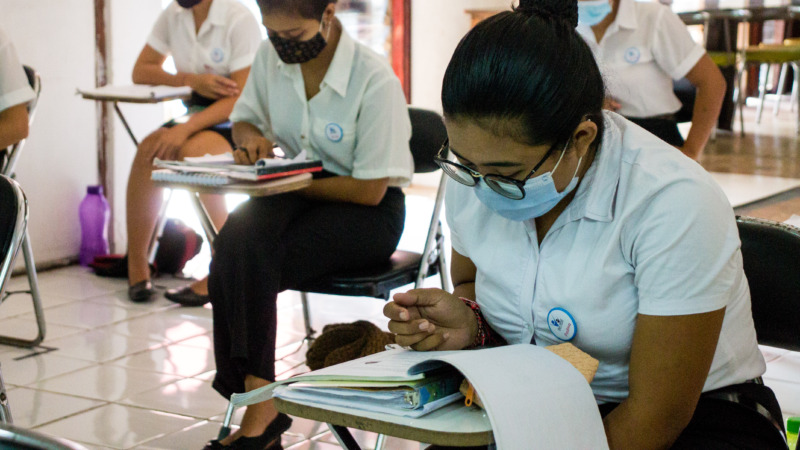 You can make a difference!
Bali WISE provides the 13 young women not only education, but also food and accommodation, uniforms, educational books, and a monthly allowance. And there is an additional cost, like the maintenance of the building, electricity cost, teachers and staff salary.
You can make a difference, support Bali WISE in empowering marginalized women through skills education, as a means to develop sustainable communities in Indonesia.
Become a monthly donor for only $5 USD