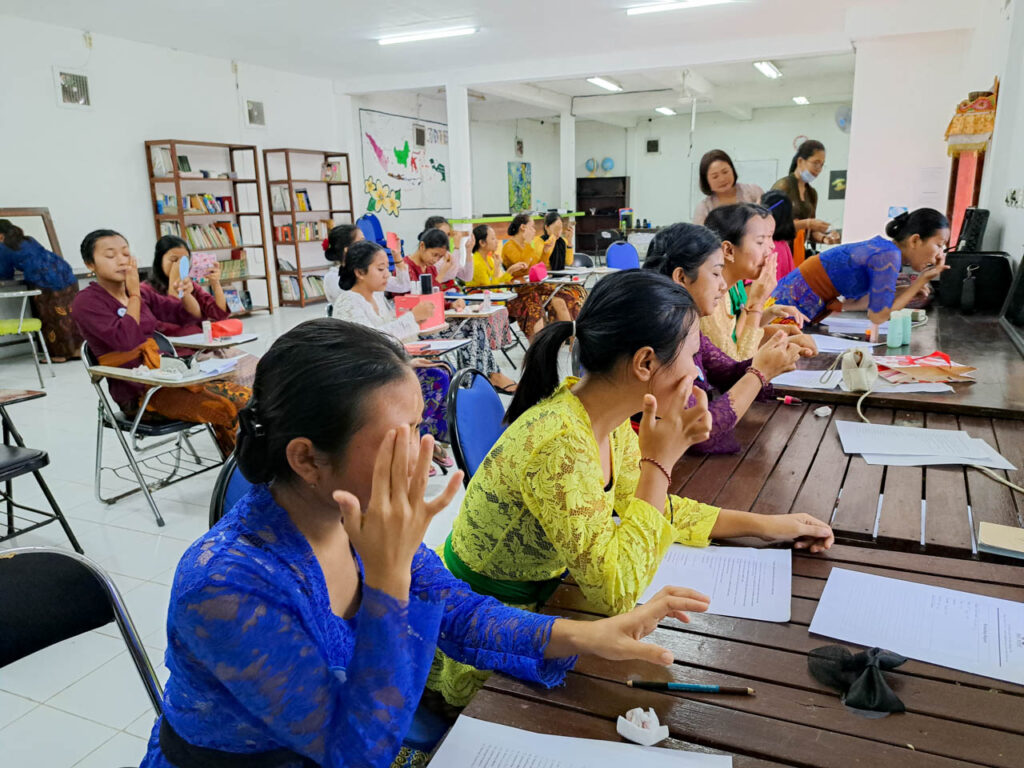 Among all the fashions that women are keen on, makeup always comes on top. Yes! We couldn't agree more. Makeup has been essential to women's fashion recently, particularly in the working industry. Thus, as the first step for students before joining the tourism sector, Bali WISE provides a session on beauty class. 
Applying Simple Makeup for Working in Hospitality Industry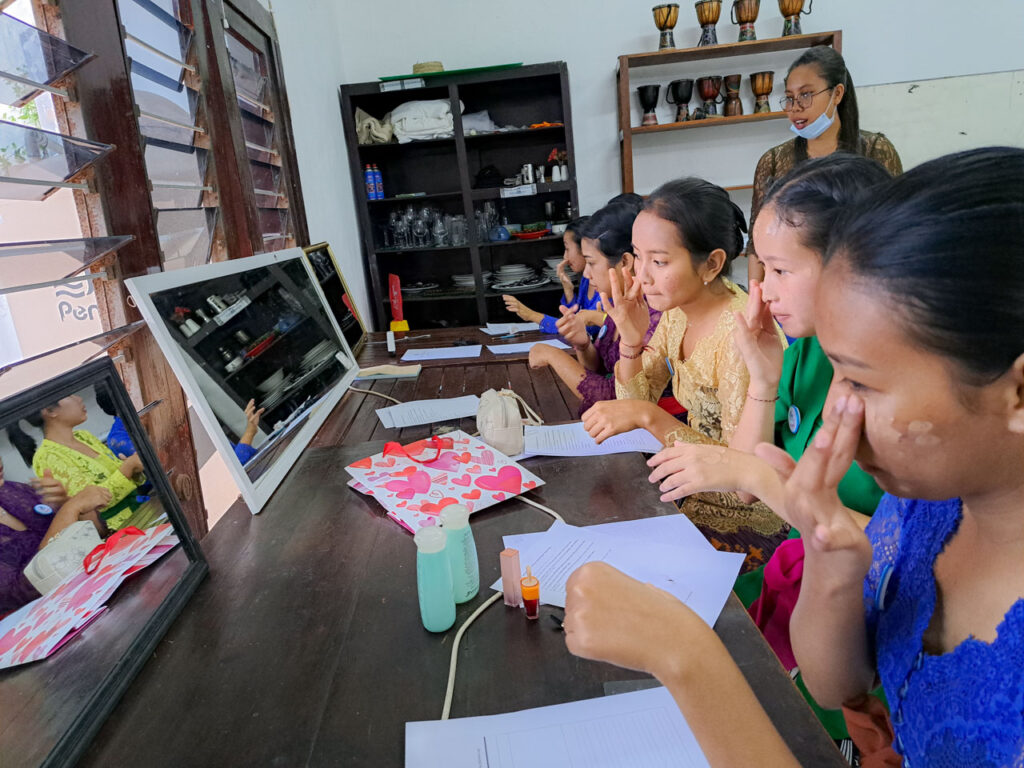 This class aims at providing knowledge and practical sessions on how to put on make-up for working in hospitality. The two-hour workshop was handled by Ms. Ratih and Ms. Diah. This time, the instructors demonstrated new information about applying basic makeup for employment in the hospitality business.
Knowledgeable, Skilful, and Attractive: Key Success for Good Employ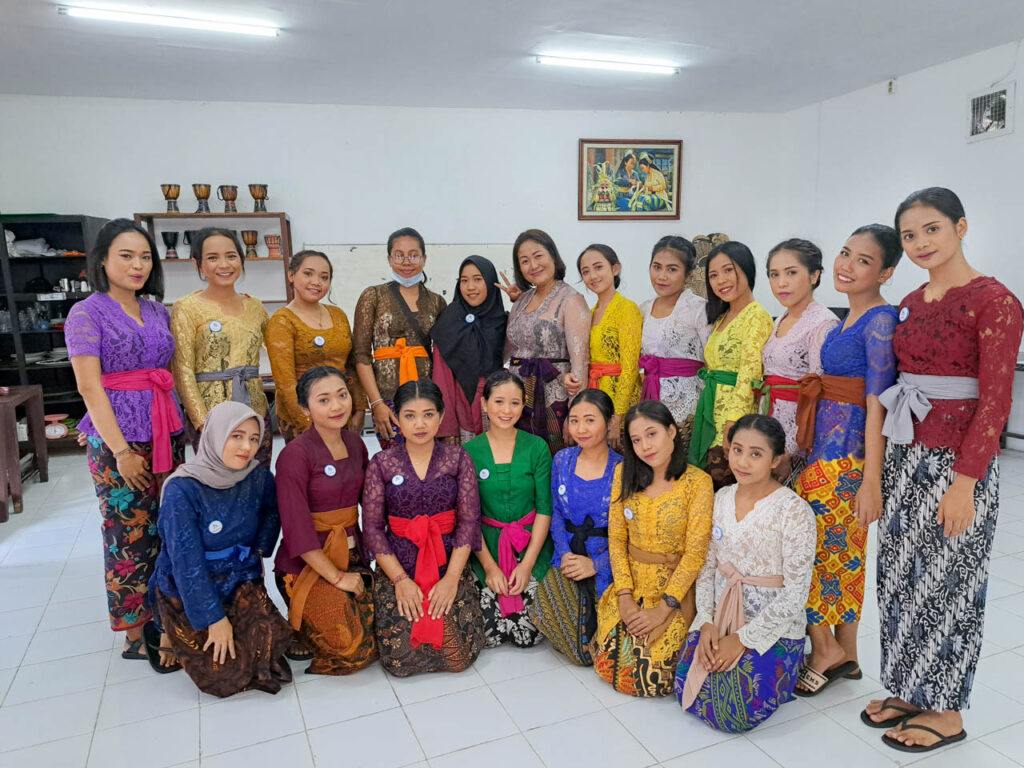 The entire students are massively excited for the class. Each of them has a chance to have hands-on training. They have gorgeous make-up on their own as a result. Through this workshop, they learn that working in the hospitality industry does not only require knowledge and skills in relevant fields but also needs neatness and an attractive look.