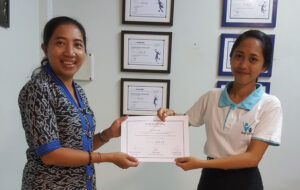 Desi was a very active student. During her high school, she was a scout leader, chairwoman of committee, secretary and treasurer of student's council, singer in the choir. She joined a lot of activities. Other than her organization skills, Desi also a very artistic person. She won the poem competition, she also likes to draw, dancing and singing. Desi started living with her grandmother after her father left the family and remarried. He never supported Desi and her family, that's why her grandmother took care of her.
Her grandmother is a trader in traditional market. She sells fruits in the morning and mixed rice (Nasi Campur) in the evening. Desi's grandmother' monthly income is around IDR 500,000.
Desi really loves her grandmother so much so she wants to renovate her grandmother's house and repay all of her debt. This is one of her motivations to learn more and improve her skill. For herself, she wants to travel to see other places but Bali; she loves adventure.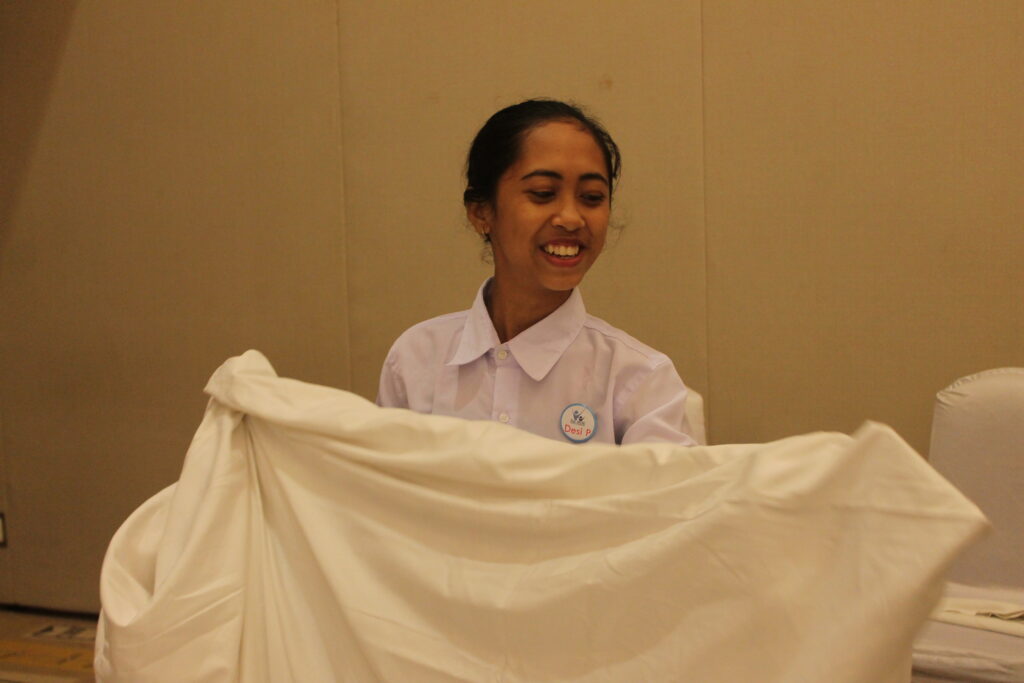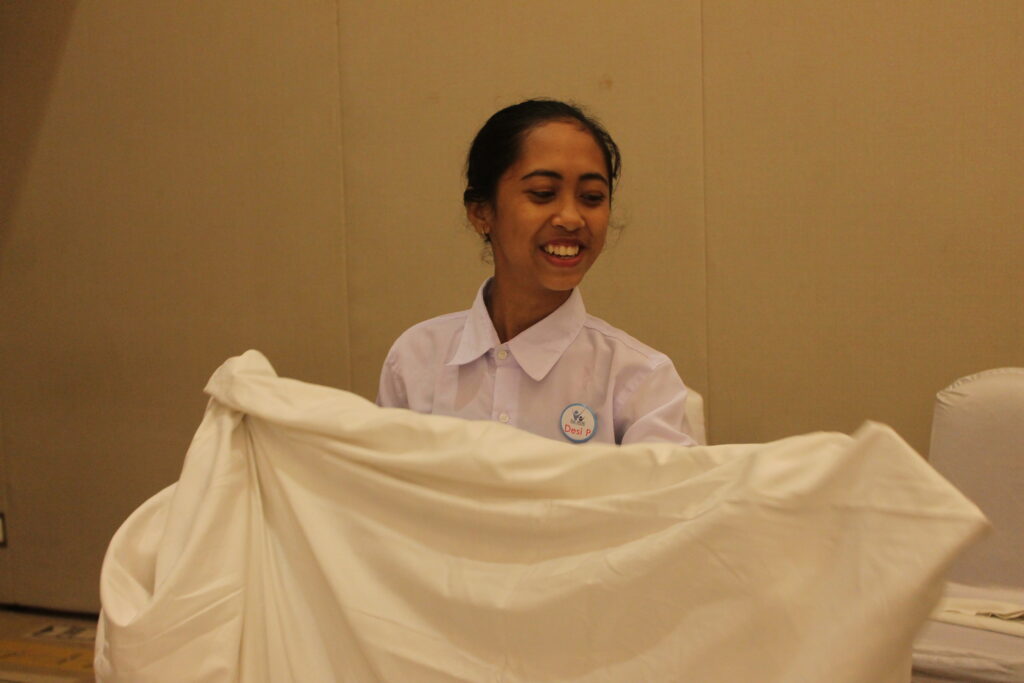 After graduated from high school, she applied at Bali WISE and had accepted to join Bali WISE in April 2017. During her life as Bali WISE's student, Desi build good company with all the student. She never had any problems with anyone because she is a very friendly person. After the three-month basic class, she had opportunity to continue her training session at The Bale as a waitress. Before her training was finished, she already applied for positions in some hotels and restaurants. Luckily, she had accepted to work as a waitress in Kayu Manis Resort and SPA. Following her motto "Choose a career that you love, do your best, take advantage of every chances you get, be a great team player and live like a flowing water", Desi is on the way to lead a successful life and to reach her goal. Good job Desi!