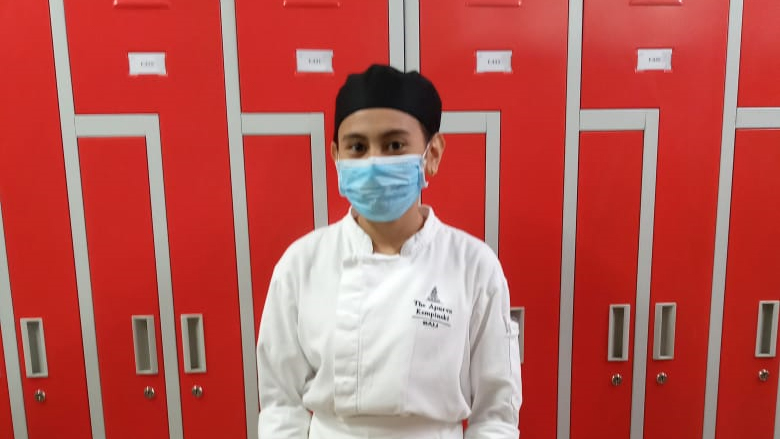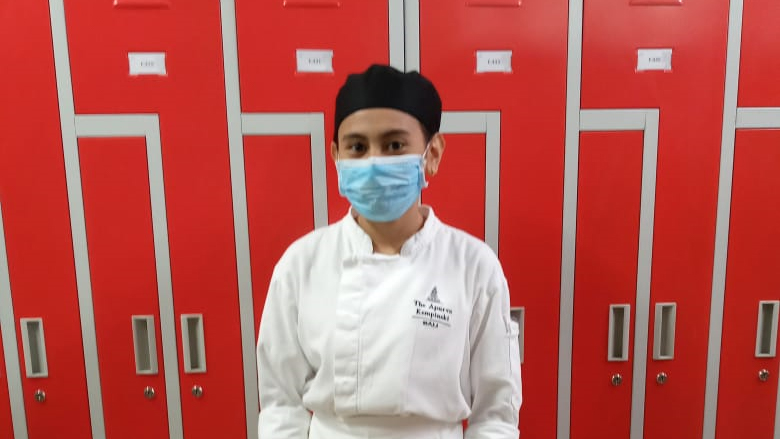 Bali WISE welcomed back Jessika from intake 43 to start her vocational training at The Apurva Kempinski Bali. 
Intake 43 has started the Vocational Training 
As a student of intake 43, Jessika did 3 months of Hospitality & Life Skills Training in the beginning of 2020. Due to the pandemic, Bali WISE then had to close down until November 2020. During 2021, all students of intake 43 will start their Vocational Training at one of the Educational Partners of Bali WISE.
Jessika back in the Bali WISE campus 
Jessika returned to the Bali WISE campus from her hometown in Ambon to start the Vocational Training at The Apurva Kempinski Bali on February 8th. As her passion is cooking, she has specialized in the kitchen department.