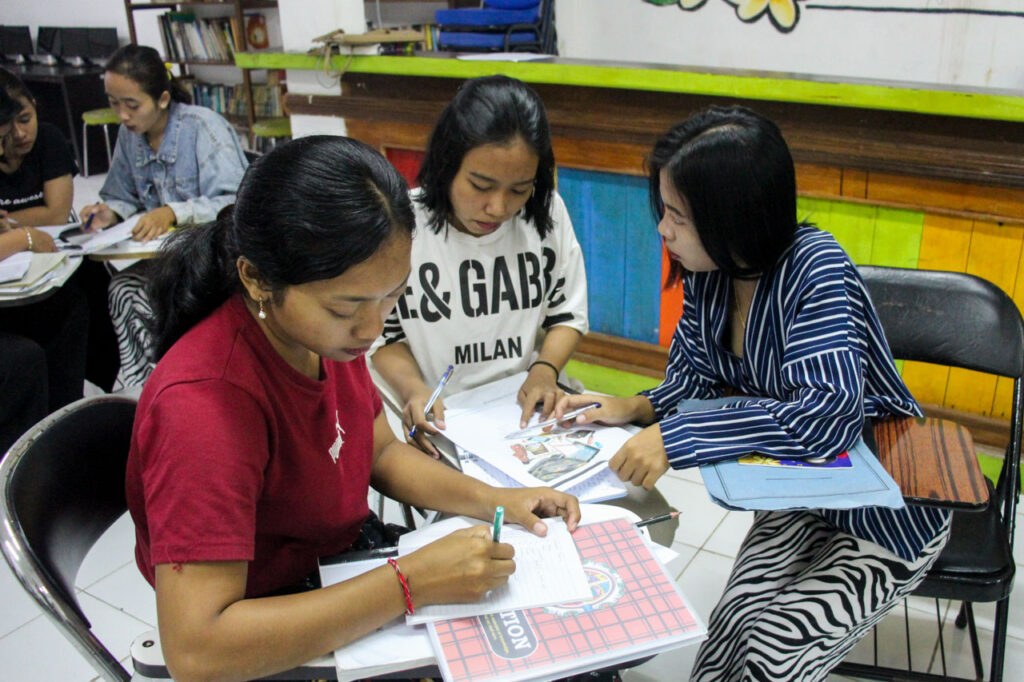 English has been a primary language in the Bali WISE campus for in-class training and daily conversation. Bali WISE is now enhancing this existing program to the next level!
Establish English Environment
The commitment to providing the best hospitality and life skills training for young marginalized women in Indonesia is strongly held by Bali WISE. We have been obliging the students to speak English all the time in the Bali WISE campus. This is applied to all students and the staff too. Instead of feeling oppressed, everyone is actually having a great time chit-chatting in English and improving their speaking skills.
This is why we are massively receiving compliments from our hotel partners that our students nailed it in confidently communicating with guests in the property. This trust we want to keep for further Bali WISE generations ahead!
Extra English Course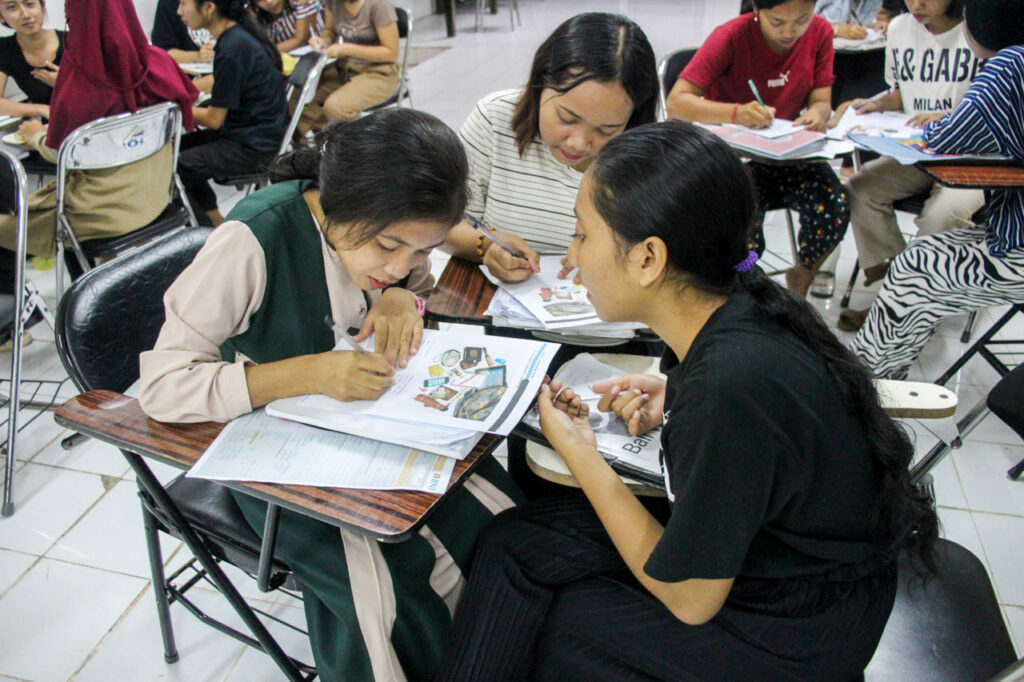 The 3E's Program has a number of projects to make our vision into reality, one of the concrete projects in this program is the Extra English Course. Regularly, students receive English subjects in their class during the day. The Extra English Course is the additional class that the students get for an evening activity.
This course is specified in speaking activities combining online and offline learning schemes known as a flipped learning method. The course is also set up in a casual style and vibes where students won't feel overwhelmed after studying for a day long, instead, they are excited to join this course to have fun and relieve their fatigue through exciting activities while improving their English.