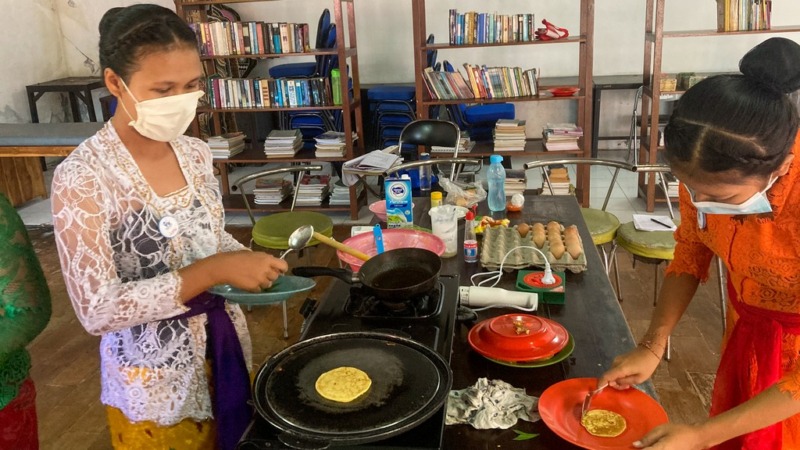 Pancake Thursday is a Food & Beverages activity conducted by intake 45 in the Bali WISE kitchen. 
Food & Beverages topic
This month, intake 45 started their 1st half of the 6-month Bali WISE program, the Hospitality & Life Skills Training. The students have their practical learning sessions of the Food & Beverages subject almost every week. They learn how to cook some recipes for breakfast, and last Thursday was all about making pancakes. 
Workshop by Mrs. Dee
The workshop was given by Mrs. Dee. After showing the students how to make a great pancake with simple ingredients and techniques, it was then the student's turn to start cooking. After all, pancakes were ready, Mrs. Dee demonstrated how to finish the pancake in a chocolate and cheese-style plating session.